Colorado: @C4HCO launches 2022 #ACA Open Enrollment Period w/dramatically expanded financial help!
Tue, 11/02/2021 - 2:42pm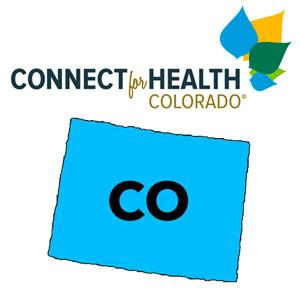 via Connect for Health Colorado:
Here's what you need to know about signing up for health coverage

DENVER — It's Open Enrollment in Colorado. For those who aren't already covered by job health insurance or another insurance program (like Health First Colorado, Colorado's Medicaid program or Medicare), now is the time to sign up for a health insurance plan for 2022 coverage. This year, many individuals, families and small business owners shopping for health and dental plans can expect increased plan choice and savings for 2022.

"If you find yourself uninsured or are looking for health insurance but don't know where to begin, Connect for Health Colorado is the place to go," said Chief Executive Officer, Kevin Patterson. "We are here to help Coloradans figure out their options and provide decision-making support tools, so you can get the coverage you need at the price you can afford. Don't let this Open Enrollment Period go by without contacting us; you might be surprised to find more plan options in your budget than ever before."

New Savings Are Here

Thanks to the American Rescue Plan Act passed early this year, more residents can find health insurance savings through Connect for Health Colorado for their 2022 coverage. For the first time, health insurance savings are available to many individuals and families who were previously ineligible because of their income. If you applied in the past but didn't qualify for financial help, now is the time to reapply. Two out of three customers who applied for financial help in 2021 but didn't qualify could receive financial help in 2022.

If you're currently enrolled in a plan through Connect for Health Colorado and haven't updated your application recently, you'll likely qualify for more financial help when you renew your coverage this Open Enrollment Period. Four out of five customers can find plans for $25 per month or less after financial help is applied.

Connect for Health Colorado is also launching a new state-funded program to provide more health care savings to people shopping on the Marketplace whose income is just over the limit to receive Health First Colorado (Colorado's Medicaid program) and who enroll in a Silver-level plan. If you're eligible for this program, all you need to do to receive the higher level of benefits is apply through Connect for Health Colorado and enroll in a Silver-level plan. You will see those extra savings automatically applied to Silver-level plans when you are shopping.

When to Enroll in Health Coverage

You can sign up for a health insurance plan during the Open Enrollment Period, which runs today through January 15.

Most current customers are eligible for plan renewal, which means that their health insurance plan will automatically renew on December 1 for 2022 coverage.

After December 1, customers have until December 15 to update their account and change their plan as needed for coverage starting January 1.

If you sign up for a plan or change your plan between December 16 and January 15, your coverage will begin February 1, 2022.

Connecting with Enrollment Assistance

Free help is available from enrollment experts—certified Brokers and community-based Assisters— located throughout Colorado. Connect for Health Colorado also offers Enrollment Centers to provide you with personalized help signing up for a health insurance plan. Enrollment Centers are here to help you in-person or by phone, and many also offer virtual assistance. No appointment is necessary.

To find out whether you qualify for additional savings on health insurance plans, how much financial assistance you can receive and to see all the plans available to you, contact Connect for Health Colorado at C4HCO.com or by calling 855-752-6749.

To browse plans and prices before starting an application, use our Quick Cost and Plan Finder tool to get an estimate of costs and to search plans based on what matters most to you.