Colorado: Approved avg. 2022 #ACA premium rates: +1.1% indy market, +4.4% sm. group market; extra state savings for certain low-income enrollees!
Fri, 10/22/2021 - 2:42pm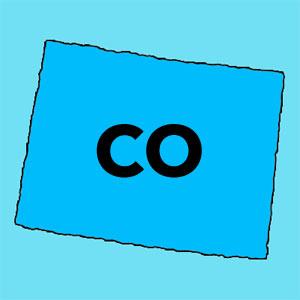 Back in August, the Colorado Division of Insurance (DOI) announced preliminary 2022 rate filings for the states individual and small group markets. At the time, carriers were requesting a weighted average increase of around 1.3% for indy market ACA plans and 5.4% for small group plans.
This week, Colorado's Polis-Primavera Administration announced approved rate filings for 2022:
Polis-Primavera Administration Announces Reinsurance Program Will Save Coloradans an Average of 24.1% for 2022

Open Enrollment starts Nov. 1.

SILVERTHORNE - Coloradans will save on average 24.1% on individual premiums for 2022, Governor Polis and Lt. Governor Dianne Primavera announced today. The Administration released the final, approved health insurance plans and premium information for 2022 individual plans (meaning people who don't get their insurance from an employer) and small group plans (for small employers with 2- 100 employees).

Governor Polis made the announcement while continuing the Powering the Comeback Tour, after making a major announcement with Colorado Parks And Wildlife announcement in Garfield County, speaking with the leadership of Summit County's successful SMART (System-wide Mental Assessment Response) Co-Responder Program, which pairs a clinician with law enforcement to respond to mental health and crisis calls. The Polis-Primavera administration has championed expanding access to mental health services for all, convening the Behavioral Health Task Force in April 2019. Earlier this year, the Governor signed legislation to create the Behavior Health Administration.

The reinsurance program continues to save Coloradans even more money on health care. For 2022, for individual plans, the reinsurance program will save people across the state an average of 24.1% over what the premiums would have been without the program. And the average savings is even higher for areas of the state with higher health care costs, such as 36.5% savings in Summit County and the high country where the announcement was made and 36% in the Grand Junction area.
As I've noted before (and as David Anderson has repeatedly called out), state-based reinsurance programs would likely be counterproductive to keeping net premiums low if the American Rescue Plan's expanded subsidy formula is made permanent...but there's still no guarantee of that happening at this point so I guess it makes sense for Colorado to renew their reinsurance program for the time being, anyway. If the ARP formula is made permanent, however, these programs should really be phased out.
Individual Health Insurance Plans
Colorado consumers buying individual plans in 2022 will see a modest average increase of only 1.1% compared to 2021 premiums. The number of individual plans available across the state increased significantly to 527, from 326 plans in 2021. Find county specific information on available plans and average premium changes at the Division of Insurance (DOI) website for filed and approved insurance plans.
As shown below, I put the weighted average a tad lower at 1.0%. Not sure where they get 1.1% but (shrug).
It's worth noting that an increase in the number of plans available isn't necessarily a positive thing. Choice is good, but too much choice, especially between dozens of virtually-identical plans priced within a few dollars of each other, can overwhelm and confuse the hell out of the potential enrollee, in some cases actually scaring them off from choosing any plan at all.
The same eight companies from 2021 will offer plans for 2022 - Anthem, Bright Health, Cigna Health, Denver Health, Friday Health, Kaiser, Rocky Mountain Health Plans and Oscar Insurance Company. In the individual market, Bright Health, Friday Health, Oscar and Rocky Mountain HMO are all adding more counties where they will sell plans. And as noted in the preliminary information shared in July, there will only be one county, Jackson, with a single on-exchange insurance company selling plans. In addition, in the Denver Metro area, Anthem and Oscar have added UC Health and its hospitals to their provider networks. Throughout 2021, none of the companies offering individual plans had a contract with UC Health.
You may recall that I wrote about the UC Health system debacle last December. Glad to see it's been resolved for 2022, but that didn't help Anthem enrollees who needed their services this year.
Choosing your health plan for 2022
Open enrollment for individual plans will start November 1 and run until January 15, 2022. It is an opportunity to comparison shop to find the plan that best fits your health needs and budget. And while the overall average premium impact is a 1.1% increase over 2021 plans, people researching 2022 plans should remember that that is an average - premium changes could be higher or lower depending on the plan, where someone lives and their age.

Many people will also qualify for financial assistance that can make their plans more affordable, and assistance is only available when enrolling through our state's exchange, Connect for Health Colorado. Contact Connect at 855-752-6749 or find in-person assistance through their statewide network of certified experts at connectforhealthco.com/we-can-help, which includes insurance brokers, enrollment assisters, live chat and enrollment centers around the state. On top of that assistance, Connect for Health offers tools such as their Quick Cost & Plan Finder that can help check eligibility for financial assistance while finding plans that fit consumers' needs.

New for 2022, some Colorado residents may qualify for additional financial assistance. People with incomes between 1.5x and 2x the Federal Poverty Level (FPL), meaning an annual income between $19,320 and $25,760 for a household of one, or between $39,750 and $53,000 for a family of four, will be able to get help to lower costs when receiving care, such as co-pays, coinsurance and deductibles. The additional support is offered through Colorado's Health Insurance Affordability Enterprise, created with the passage of Senate Bill 20-215, and is expected to help over 50,000 existing and new enrollees in individual insurance. People can take advantage of this opportunity by enrolling for 2022 coverage through Connect for Health Colorado and choosing a silver-level plan.
Oh yeah! I actually wrote about this back in December as well but had forgotten about it until now. SB 20-215, the "Health Insurance Affordability Enterprise," was passed primarily as a way to fund the state's reinsurance program...but it also generates some additional funding as well. The extra funds are what are being used to provide some supplemental financial assistance to certain Colorado ACA exchange enrollees.
As I noted at the time:
I spitballed perhaps $15 million/year could be allocated towards the second and third causes. It would likely only amount to a few hundred dollars in help per enrollee. Still, every little bit helps.
I don't know the exact formula they're using, but assuming my $15M figure is accurate, that would amount to around $300 per enrollee who earns between 150 - 200% FPL who choose a Silver (CSR) plan.
As it happens, thanks to the American Rescue Plan, enrollees in that income bracket will pay between 0 - 2.0% of their household income for a benchmark Silver plan in 2022. For a single adult, that amounts to between $0 - $515/year; for a family of four, it would range from $0 - $1,060/year (or $265 per family member) so it sounds to me like the idea is to bring the net premium for those earning 150 - 200% FPL down to nothing (or virtually nothing).
And even though premiums are critical, when shopping for health insurance, it is important to consider other factors such as deductibles, co-payments, coinsurance costs, doctor preferences, health conditions and prescription coverage. All of these should play into a person's decision.
BOTTOM LINE: If you earn less than 200% FPL you should absolutely choose a SILVER exchange plan. This is true in every state, but particularly Colorado.
A good starting point is understanding one's current health insurance. Consumers who have questions about their current plans should contact their insurance company, Connect for Health Colorado, their insurance broker, their employer or the Division of Insurance (303-894-7490 / 800-930-3745 / DORA_Insurance@state.co.us).

Small Group Health Insurance Plans
In the Small Group Market (for small employers with 2-100 employees), the overall average change in premiums will be a 4.4% increase over the 2021 premiums. This is a slight reduction to than the 5.3% indicated in the preliminary information in July. Twelve companies will offer 553 small group health insurance plans to Colorado's small businesses, also a significant increase over the 429 plans available in 2021.

Find more information about the individual and small group health insurance plans approved for 2022 - including county-by-county breakdowns - at the DOI website for filed and approved plans.
Again, I have the approved average at +4.7%...slightly higher than the CO DOI's estimate. Huh. Whatever.