Colorado: Preliminary avg. 2022 #ACA premium rates: +1.3% indy market, +5.4% sm. group market
Tue, 08/24/2021 - 4:00pm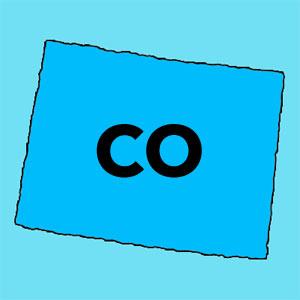 As I've noted repeatedly, I'm way behind on my annual rate change project; Colorado's Insurance Division announced preliminary 2022 rate filings about a month ago:
Preliminary Information Shows Even Greater Savings in 2022: 24.1% Savings from Bipartisan Reinsurance Program 

DENVER - Governor Polis and the Colorado Division of Insurance (DOI), part of the Department of Regulatory Agencies (DORA), released preliminary information about the health insurance plans and premiums for 2022, for the individual market (meaning health insurance plans for people who don't get their insurance from an employer) and the small group market (for small businesses with 2-100 employees).

"We need to do more, but our effort to save people money on healthcare is working. Saving people money on health care continues to be a top priority for our administration especially as we build back stronger and the bipartisan reinsurance program is delivering real results. Keeping premiums down an average of 24.1% in the individual market through the reinsurance program means hardworking families will have more money for things like after-school activities, a summer vacation or help with housing," said Governor Jared Polis. 

The savings from the reinsurance program have increased this year. The Colorado Option which Governor Polis signed this year and its standard benefit plan will give Coloradans another tool to save money on health care starting in 2023. 

In addition, insurance companies continue to expand where they are offering plans across the state, in both the individual and small group markets. In the individual market, the companies' proposed expansions for 2022 will leave only one county with a single on-exchange insurance company available - down from 10 counties in 2021, and 22 counties in 2020. 

"Reinsurance continues to deliver health care savings for Coloradans. It is keeping health insurance more affordable, which means more Coloradans with insurance, getting access to the health care they need and deserve. And when the Colorado Option comes online for 2023, we can expect to see savings on health insurance continue for folks," said Colorado Insurance Commissioner Michael Conway. "The companies' expansion into more counties all across Colorado highlights the strong, robust health insurance market we have and demonstrates that we are doing the right things to give Coloradans options." 

The filings are now available for public comment until Aug. 20, 2021. 
As I've noted before (and as David Anderson has repeatedly called out), state-based reinsurance programs would likely be counterproductive to keeping net premiums low if the American Rescue Plan's expanded subsidy formula is made permanent...but there's no guarantee of that happening at this point so I guess it makes sense for Colorado to renew their reinsurance program for the time being.
...Companies Expand Offerings in Colorado

In the individual market, Colorado will again see the same eight companies from 2021 returning to offer plans for 2022 - Anthem, Bright Health, Cigna Health, Denver Health, Friday Health, Kaiser, Rocky Mountain Health Plans and Oscar Health. But many of the companies are expanding their footprints. In the individual market, Bright Health, Friday Health, Oscar Health and Rocky Mountain HMO are all adding more counties where they will sell plans. 

For 2022, based on the preliminary information from the companies, there will only be one county, Jackson, with a single on-exchange insurance company selling plans. In addition, in the Denver Metro area, Oscar has added UC Health and its hospitals to its provider network. Throughout 2021, none of the companies offering individual plans had a contract with UC Health.

In the small group market, Bright Health, Friday Health and United Healthcare of Colorado are adding counties. United Healthcare is picking up the counties formerly served by its subsidiary, Rocky Mountain HMO, as it will stop selling small group plans for 2022. 

A total of 16 insurance companies plan to offer 526 individual and 550 small group plans in Colorado, both figures a significant increase over 2021 (326 individual and 429 small group plans).
Here's a summary of both Colorado's individual and small group markets. Unsubsidized premiums are only increasing an average of 1.3% on the indy market, and by around 5.4% on the small group market. As noted in the press release, UnitedHealthcare is basically phasing out Rocky Mountain HMO for the small group market altogether: