Missouri: Medicaid enrollment up 27% since COVID hit; 203K - 275K more are SUPPOSED to gain coverage starting in July...
Mon, 06/21/2021 - 9:34pm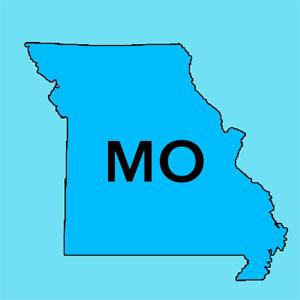 I've once again relaunched my project from last fall to track Medicaid enrollment (both standard and expansion alike) on a monthly basis for every state dating back to the ACA being signed into law.
For the various enrollment data, I'm using data from Medicaid.gov's Medicaid Enrollment Data Collected Through MBES reports. Unfortunately, they've only published enrollment data through December 2020. In most states I've been able to get more recent enrollment data from state websites and other sources. For 2021 Missouri data, I'm using estimates based on raw data from the Missouri Dept. of Social Services.
Missouri is one of 13 states which still hasn't expanded Medicaid eligibility under the ACA...sort of. The state actually did pass ACA Medicaid expansion via a statewide referendum ballot initiative last August by a decent 53/47 margin; they're supposed to launch it starting in just a couple of weeks, on July 1st.
Unfortunately, the Republican-controlled state legislature decided that they didn't give a rat's ass what the voters wanted or what their own state constitution said; they're refusing to provide funding for the program. Ironically, the state stands to gain over a billion dollars (which would cover the state's share of the cost for several years) if and when they actually do implement ACA expansion via the American Rescue Plan...yet they're still refusing to do so anyway.
As of this writing, the case has gone to court, where a judge will decide whether or not to force the state legislature and governor to do what the people clearly said they wanted them to do. Stay tuned.
In any event, non-ACA Medicaid enrollment in Missouri swelled from around 780,000 in 2014 to nearly a million enrollees at the end of 2016, before gradually dropping back off again. It had dropped to a bit under 800,000 in early 2020 when the COVID pandemic hit, and since then has increased by an eyebrow-raising 27%.
Assuming the judge does indeed require the MO state legislature do their jobs, it would mean anywhere from 203,000 - 275,000 Missourians gaining healthcare coverage under ACA expansion. This 2017 fact sheet from the Kaiser Family Foundation puts the number of MO residents caught in the "Medicaid Gap" (income under 100% FPL) at around 124,000, while the article about the pending court decision puts the total number would would potentially gain coverage at 275,000. I'm assuming the difference consists of those who earn 100 - 138% FPL, who are currently eligible for subsidized ACA exchange coverage instead.
Missouri has around 6.15 million residents according to the 2020 U.S. Census. As of May 2021, around 1.06 million of them were enrolled in Medicaid, or 17.2% of the state population.