California: Medicaid expansion enrollment up 17% since COVID hit; total Medicaid up 9%
Wed, 06/09/2021 - 9:29am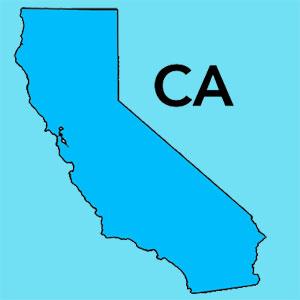 I've once again relaunched my project from last fall to track Medicaid enrollment (both standard and expansion alike) on a monthly basis for every state dating back to the ACA being signed into law.
For the various enrollment data, I'm using data from Medicaid.gov's Medicaid Enrollment Data Collected Through MBES reports. Unfortunately, they've only published enrollment data through December 2020. In some states I've been able to get more recent enrollment data from state websites and other sources.
Today I'm presenting The Big One: California. For enrollment data from January 2021 on, I'm relying on adjusted estimates based on raw data from the CA Dept. of Health Care Services. I actually ran the numbers for California a month ago, but the MBES data has been updated and I've started breaking out expansion enrollment between "previously eligible" and "newly eligible" with a different graph format, so I decided to re-do CA as well.
Unlike many of the states I've analyzed so far, California's total Medicaid ("Medi-Cal") enrollment is not at an all-time high at the moment. It was actually as much as 800,000 people higher throughout most of 2014 and part of 2015; it reached a high of 14.2 million back in July 2014. After that it gradually dropped off to around 11.2 million enrollees in September 2017 before supposedly jumping by a whopping 2 million people the following month.
This is almost certainly a data error or at the very least some sort of significant reporting methodology change by either California itself or CMS; there's no way that Medi-Cal enrollment lept by that much in a single month. There have been two significant additional Medi-Cal expansions over the past few years in CA for the undocumented immigrant population, but those happened in 2016 and 2019, not late 2017, so I have no clue what to make of this.
Since that October 2017 "reset" (?), Medi-Cal enrollment again gradually dropped off until early 2020...when, of course, the COVID-19 pandemic struck, throwing millions of people out of work and many of them into the Medicaid safety net. Unlike most states, however, California only saw a relatively modest Medicaid enrollment increase since last February, with non-ACA enrollment increasing just 5.6% and ACA expansion going up 16.5% for an overall Medi-Cal increase of 8.8% since the pandemic hit the shores of the United States.
It's also worth noting that Medi-Cal enrollment actually dropped slightly from March to April of this year...generally speaking, it looks like the COVID Medicaid Enrollment Surge peaked in April 2021 in most states as vaccinations started to take hold, cases/deaths have dropped off and the economy has begun to reopen, though I'll have to complete all of them before being certain about this.
California is, of course, the largest state in the country, with 39,538,223 residents as of last year. As of April 2021:
around 13.33 million are enrolled in Medicaid overall, or 34.5% of the population
around 9.11 million are enrolled in non-ACA Medicaid
around 4.22 million are enrolled in ACA Medicaid expansion
As an aside, this is a reminder of just how massive California's population is; their ACA Medicaid expansion population alone would be larger than the entire populations of 22 U.S. states.
Add in the ~1.52 million subsidized ACA exchange enrollees and that's up to 5.74 million Californians who would lose healthcare coverage if the Supreme Court strikes down the Affordable Care Act, or 14.5% of their population.