Georgia: Gov. Kemp bans cities/counties from mandating wearing masks because of course he did.
Thu, 07/16/2020 - 11:36am
via the Atlanta Journal Constitution:
Gov. Brian Kemp on Wednesday extended Georgia's coronavirus restrictions while explicitly banning cities and counties from adopting rules requiring masks or other face coverings, a measure that could bolster the state's case in a possible legal battle.

Kemp's executive order — which was set to expire Wednesday evening — still encourages, rather than requires, Georgians to wear masks in public. The governor has called such a requirement "a bridge too far," and his office has said local mandates are unenforceable.

The governor's coronavirus orders have for months banned local governments from taking more restrictive or lenient steps than the state. But the new set of rules he signed on Wednesday specified for the first time that cities and counties can't require the use of masks or other face coverings.
For the record, here's how Georgia is doing when it comes to handling COVID-19 at the moment: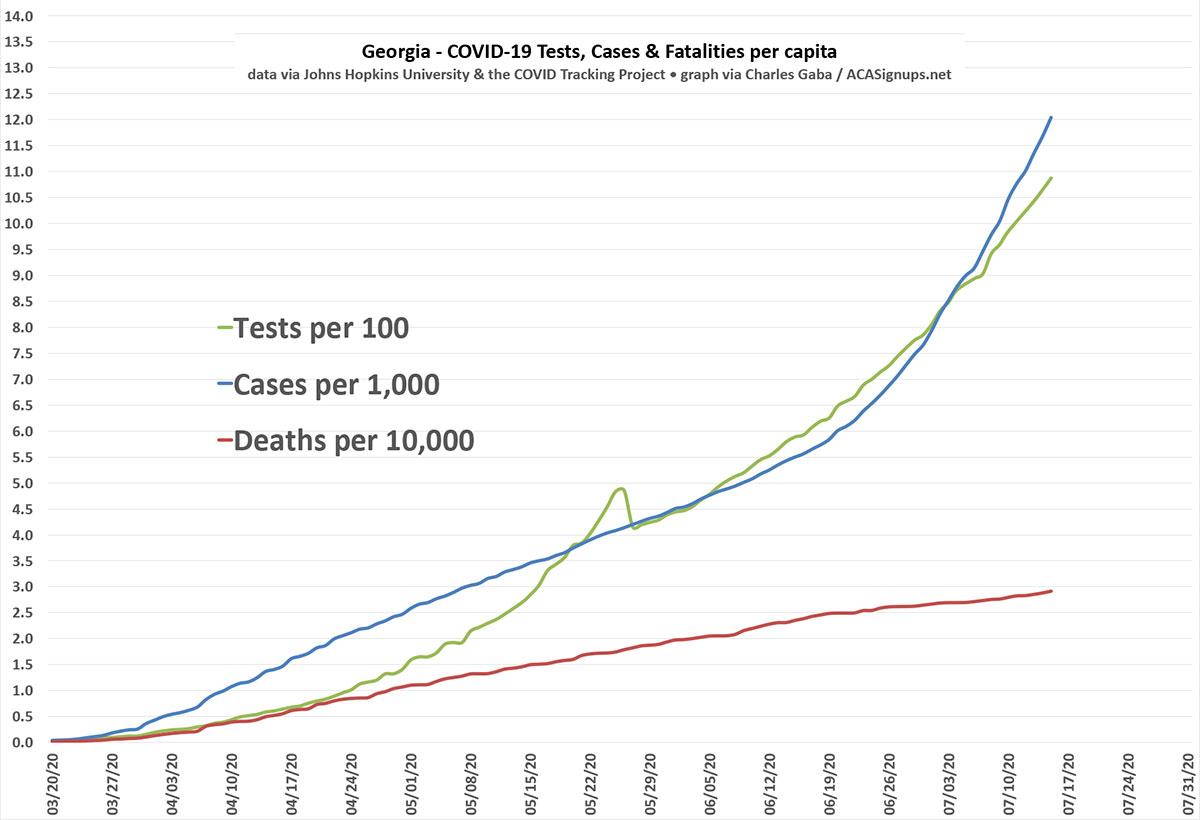 Yeah, not so great, Gov. Kemp.