Personal News: Light posting this week
Mon, 11/13/2017 - 9:20am
I'm saddened to report that my stepfather, Oscar Band, passed away early Sunday morning at the age of 99 1/2.
He was an incredibly kind and generous man who was a wonderful partner for my mother for over 23 years after my dad died, and I'll miss him terribly, but he lived a full and varied life to a ripe old age, and passed peacefully in his sleep in his own home, near loving family members. You can't ask for a better way to bow out.
When he became legally blind in his later years, Oscar was partnered up with a Leader Dog for the Blind named Mello, a beautiful golden retriever, who he grew to love more than anything on this earth.
Needless to say, this is going to be a busy week for me, so I'll probably be posting less frequently than usual for a few days.
If anyone would like to help honor Oscar's memory, I'd like to suggest a contribution to either of the following organizations:
Leader Dogs For the Blind
P.O. Box 5000, Rochester, MI 48308
248-651-9011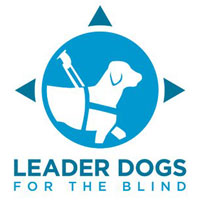 Jewish Federation of Metropolitan Detroit
6735 Telegraph Road, Bloomfield Hills, MI 48301
248-642-4260