Yeah, yeah...I've set up a GoFundMe account...
Fri, 08/19/2016 - 7:14am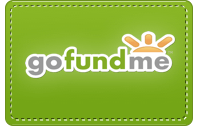 You may have noticed that I recently set up a GoFundMe account as an alternate method of letting people help keep ACASignups.net going as we enter the 4th Open Enrollment Period.
Until now I've exclusively used PayPal for donations, but decided to add GoFundMe as well to see how that works out.
In addition to my general gratitude, I should also note that anyone who makes a donation is added to the official ACA Signups mailing list. Once a week* I send out a weekly digest including a wrap-up of the past week, along with special bulletins when there's a major ACA-related development.
*(well, nearly every week...occasionally I'm a bit late...)