South Carolina: *Approved* 2016 avg. rate hikes: 15.9% individual, 1.8% sm. group
Mon, 10/12/2015 - 12:54pm
Thanks to David Snow for the heads up!
A couple of weeks ago, both Louise Norris and I crunched the South Carolina data and came up with different estimates of the weighted average requested 2016 rate hikes for the ACA-compliant individual market. She used a worst-case scenario and estimated it to be around 16.8%; I took a slightly more optimistic approach and came up with 15.2%.
Well, the South Carolina Dept. of Insurance just released their approved 2016 rates, and they ended up pretty much splitting the difference.
As you can see, even though there are only 5 carriers operating on the ACA exchange and another 5 offering policies off-exchange only, the overall average is still 15.9% either way: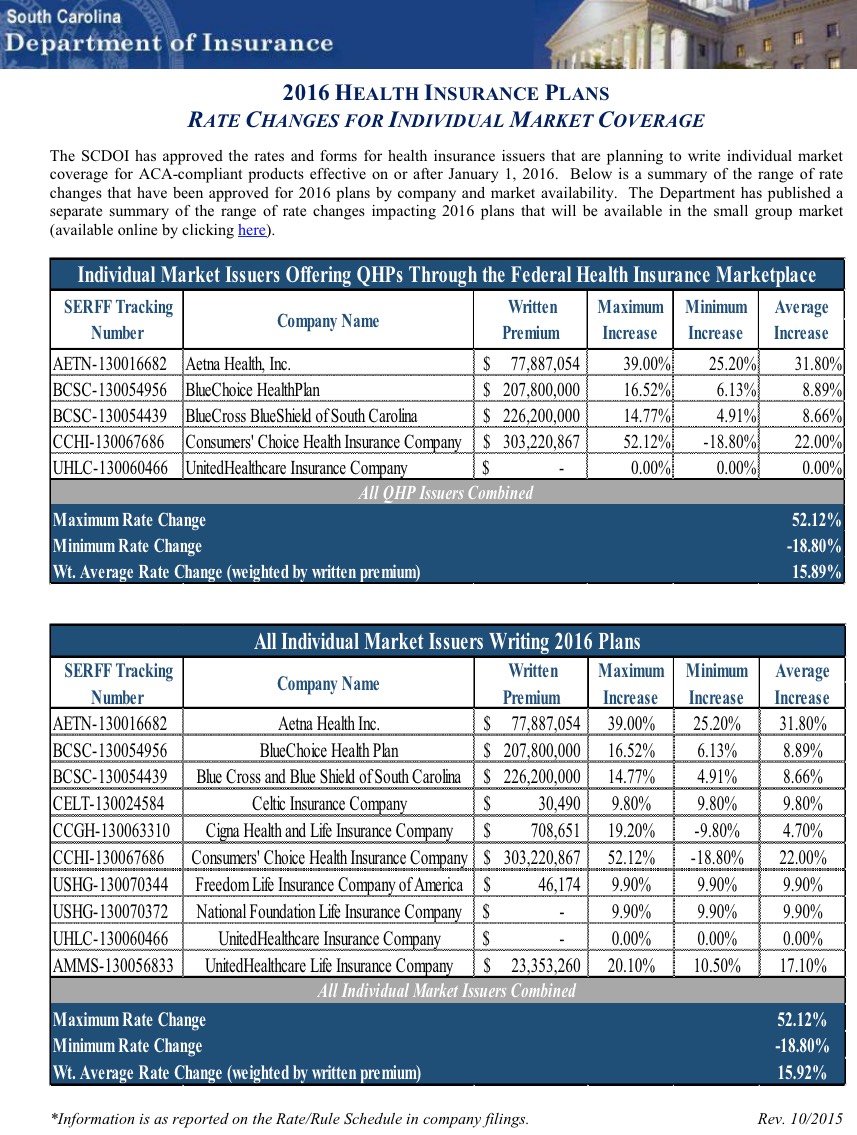 On a much more positive note, the SCDOI has also released their approved small group market rate changes, and the picture there is much better: A mere 1.8% average increase for 2016: