UPDATED: "Congress passed the Affordable Care Act to improve health insurance markets, not to destroy them."
Thu, 06/25/2015 - 10:06am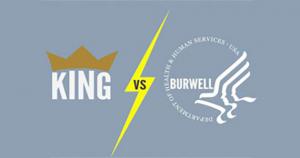 6/27/16: In light of the 1-year anniversary of the Supreme Court's King v. Burwell decision...along with the celebration of the Obergefell vs. Hodges decision and today's Whole Woman's Health v. Hellerstedt decision, I've dusted off this post from a year ago...
(THIS IS BEING UPDATED MOMENT TO MOMENT, SO CHECK BACK FREQUENTLY FOR UPDATES)
You shouldn't be reading this right now. Go to SCOTUSblog for live updates.
Or, if you really wanna follow it at my end, follow either @charles_gaba or @acasignups at Twitter.
BREAKING: DECISION IS IN!!
6-3 FOR THE GOVERNMENT, PLAINTIFFS LOSE!!
SUBSIDIES TO CONTINUE IN ALL 50 STATES (+DC)
& I'VE JUST WASTED THE PAST SIX MONTHS OF MY LIFE.
Here's CNBC's Dan Mangan with the basics
Wow.
Sorry, there's a LOT going on right now; Twitter is going nuts at the moment. Here's the basics:
FIRST: The Supreme Court rules for the Government, against the Plaintiffs.
SECOND: The decision was 6-3, with both Roberts and Kennedy siding with the Government.
THIRD: They do not appear to have even bothered using the "Chevron Deferense" of interpretation; if I understand it correctly, they used a "plain language" interpretation which basically means that the case never should've made it to the SCOTUS in the first place.

and more to the point:
Seriously. 
There'll be a mountain of stuff written and talked about over the next few days, weeks, months...but this is absolutely the best possible outcome for everyone (and I sincerely mean that; even Republicans should be breathing a huge sigh of relief here).
The fact that they didn't rely on the "Chevron deference" is also huge. Chevron would've meant that a future Republican/anti-ACA President and/or Treasury Secretary could, theoretically, reverse the "interpretation" of the tax credits after President Obama leaves office. By going with a "plain text" interpretation, SCOTUS makes it clear that the case was, to put it bluntly, a big ol' pile of crap in the first place.
Since it takes at least 4 SCOTUS Justices to accept a case, I presume that the fourth one (in addition to Scalia, Alito and Thomas) was either Kennedy or Roberts, and that the only reason they agreed to take the case was mainly so that this could happen:
UPDATE 8:20pm: Needless to say, it's been a very, very long day.
Among other things, I wanted to say thank you to Prof. Paul Krugman for a very nice shout-out in the New York Times this morning. I'm deeply honored.