Minnesota: Another 1,000 since yesterday, no QHP/Med breakout??
Fri, 03/07/2014 - 3:35pm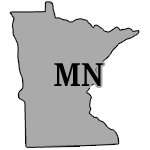 On the one hand, it's nice to see Minnesota post 3 enrollment updates in a single week. On the other hand, for some reason they didn't include the exact number or the QHP/Medicaid breakdown this time. Not sure why...it's already known that their private QHPs have been making up around 30% of the total until now, and the exact tally through 3/1 will be out next week sometime anyway; no point in trying to mask low numbers. Strange.
Anyway, I'm still assuming a 30/70 split, which would be another 300 QHPs and 700 Medicaid/CHIP on the pile, for a total of 34,000 / 79,001.
ST. PAUL, Minn. —  Today, MNsure announced more than 113,000 Minnesotans have enrolled in comprehensive, affordable health insurance coverage through the state's new health insurance marketplace.