Minnesota QHPs up another 900, Medicaid up another 2,100
Thu, 03/06/2014 - 7:55pm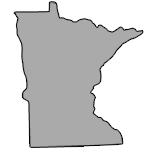 Another non-exact update; in a press release issued today, MNsure gives the combined total of QHPs & Medicaid enrollees as "more than 112,000", up around 3,000 from a few days back. As I did then, assuming the same 30/70 split that MN has had up until now, this means an increase of around 900 QHPs and 2,100 Medicaid enrollees. 
As always, these figures will be adjusted as necessary when the formal data is released by MNsure.
To date, more than 112,000 Minnesotans have selected health insurance plans on the MNsure online marketplace. Under the Affordable Care Act, consumers must enroll in health insurance coverage by April 1, 2014, or face a penalty.