Maryland: MD Health Connection Open Enrollment for 2024 starts today!
Wed, 11/01/2023 - 4:08pm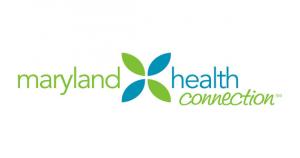 via Maryland Health Connection:
Compare 2024 health plans and prices at Maryland Health Connection

BALTIMORE (Nov. 1, 2023) – Marylanders can now enroll in health plans for 2024 at Maryland Health Connection, the state's health insurance marketplace.

Open enrollment runs from Nov. 1, 2023, through Jan. 15, 2024. Coverage starts Jan. 1, 2024, for plans selected before Dec. 31, and coverage starts on Feb. 1, 2024, for plans selected the first two weeks of January. This open enrollment period is for private plans only. Those who qualify for Medicaid may enroll any time of year.

"Life can feel unpredictable - be it losing a job, losing Medicaid coverage following the end of the public health emergency, moving to Maryland, turning 26 and aging out of your parent's plan, or deciding to be your own boss." said Michele Eberle, executive director of the Maryland Health Benefit Exchange. "Maryland Health Connection has free or low-cost plans to give you peace of mind."

All plans available through Maryland Health Connection cover many health services at no cost. For example, vaccines, screenings for diabetes, high blood pressure, and many cancers are included. From mental health services to prescription medicines are covered.

Maryland Health Connection will help those with Medicaid or MCHP keep their coverage. If you are no longer eligible for Medicaid or MCHP, we will help you enroll in a private plan. Financial help is available for private plans through Maryland Health Connection.

What's new this year?

This year, Maryland Health Connection welcomed Aetna as a new health insurance company in addition to CareFirst, Kaiser Permanente, and UnitedHealthcare. No matter where you live in Maryland, you will have a choice of plans from multiple insurance companies.

Maryland Health Connection also expanded the savings available for young adults. Now, Marylanders ages 18-37 can get special discounts for 2024 health plans — on top of other savings available.

Value Plans are designed to have lower out-of-pocket costs when you use health care. For 2024, we revamped Value Plans to make the costs for common health care services clearer and more consistent across insurance companies. All insurance companies on Maryland Health Connection offer Value Plans.

Value Plans use simple copays for most services, and cover many services without requiring you to meet your deductible. Value Plans are a particularly good fit for people with high prescription costs, because they have lower caps on the amount you have to pay out of pocket for prescriptions. They also cover routine services for people with diabetes at no cost, including insulin, primary care visits, and certain labs.

If you need help enrolling, we've got you covered. Trained experts are available to help you sign up for a health plan. Go to Maryland Health Connection to find free assistance near you. Get free help enrolling by phone, through virtual support, or in person. Again this year, Maryland Health Connection offers Broker Connect. You can talk to an authorized insurance broker in 30 minutes or less. A broker will call you to discuss your private health plan options. Best of all, it's free.