Idaho: Bad news: Up to 106K kicked off of Medicaid/CHIP who might still be eligible. Good news: Well, at least they're done...
Tue, 09/19/2023 - 2:28pm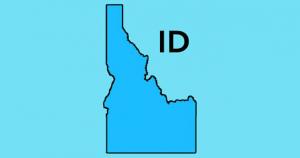 via Dorothy Mills-Gregg of Inside Health Policy:
While most states are reaching the height of their post-pandemic Medicaid renewals, Idaho is returning to nearly normal redeterminations, closing out the bulk of its pandemic eligibility unwinding after removing more than 121,000 Medicaid and CHIP beneficiaries the state deemed most likely ineligible from the programs in six months.
Hmmm...IHP's estimate is lower than that of KFF's daily tracker, which puts Idaho's total disenrollment number at 145,000 as of today.
Idaho's Medicaid and Children's Health Insurance Program enrollment grew by roughly 150,000 people during the pandemic's continuous coverage requirement, maxing out at about 450,000 beneficiaries. An estimated 42% of the beneficiaries who were disenrolled lost coverage due to procedural or paperwork issues.
Again, this doesn't jibe with KFF's estimate, which claims that 73% of those disenrolled from Medicaid/CHIP in Idaho had their coverage terminated for purely procedural reasons, or around 106,000 total. I think the confusion between the two percentages is because KFF does put Idaho's procedural disenrollments at 42% of all renewals due, which isn't the same thing.
Regardless, that's still a lot of people losing healthcare coverage, many of whom may very well still be eligible for Medicaid/CHIP coverage.
While most other states also experienced an enrollment spike, Idaho is unique for its condensed unwinding timeline -- eight months compared to the recommended 12 -- and for expanding Medicaid less than six months before the pandemic hit.
While the latter point may sound like just a matter of unintentional timing, the program was delayed unnecessarily by last-ditch efforts by Republican lawmakers to try and massively gut the ballot initiative passed by voters back in November 2018. Thankfully those efforts mostly failed, but still.
Unfortunately...
The Gem State also has an integrated system that many say makes enrollment a breeze by using Supplemental Nutrition Assistance Program or other welfare benefit programs to confirm eligibility for Medicaid and CHIP. But the state's ex parte renewal rate is rather low, and beneficiary advocates say renewing coverage in the state is cumbersome due to poor access to the internet and confusing renewal forms -- a complaint also made in other states.
So, what's the silver lining (if any) here? Well, hopefully there won't be more Idaho residents kicked off the program for red tape reasons, anyway:
...Over three years, that group grew to more than 153,000 beneficiaries, and the state decided to prioritize those renewals for the first six months of the unwinding. Despite a brief pause in procedural terminations early on to fix a computer issue, Division of Self Reliance Administrator Shane Leach said the state finished processing this group as of Aug. 31.
So, you know...there's that.