Connecticut: *Final* avg. unsubsidized 2024 #ACA rate changes: +9.4% (down from 12.4%)
Fri, 09/08/2023 - 1:41pm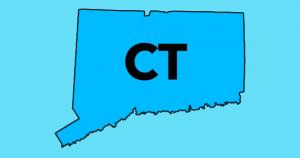 via the Connecticut Insurance Dept:
CONNECTICUT INSURANCE COMMISSIONER ANNOUNCES 2024 HEALTH INSURANCE RATES SAVING ACA HEALTH INSURANCE PLAN MEMBERS $96.2 MILLION AND HOLDING INSURER PROFITS TO 0.75%

(Hartford, CT) – In a significant move to protect Connecticut consumers against unsupported health insurance cost increases, Connecticut Insurance Commissioner Andrew N. Mais announced today that the Connecticut Insurance Department (CID) continues to protect consumers by reducing health insurers' 2024 requested rates, despite ongoing increases in underlying health care costs. These 2024 rates are for individual and small group plans offered on and off the state exchange Access Health CT. The Connecticut Insurance Department does not regulate self-funded plans which fall under the authority of the U.S. Department of Labor.

For individual insurance market rate increase requests, the original average rate increase of 12.4% has been reduced by an average of 24% resulting in an average increase of 9.4%. Similarly, the small group insurance market will receive a 50% reduction of the requested premium increases, resulting in an average increase of 7.4% rather than an average increase of 14.8%.
Note: I actually calculate the individual market average to be 9.26%, but the small group market matches the press release.
Health insurance premiums are affected by several key factors. Medical costs have surged by 7-9%, and prescription expenses have risen by approximately 11-19%. These increases are primarily driven by higher healthcare utilization and greater disease severity, which lead to advanced-stage treatments and an overall increase in healthcare spending.

The CID received 10 filings made by nine health insurers for fully insured individual and small group plans that currently cover approximately 188,000 people. Following the completion of a thorough actuarial review and the resulting reductions in the original requested rate increases, the projected savings to Connecticut insureds for the 2024 benefit plan year is approximately $96.2 million. This included holding Connecticut insurers' profit provisions to 0.75%.

Over the last five years, the CID's efforts have led to a savings of nearly $460 million for Connecticut insureds in the individual and small group markets.

"Our focus is squarely on the consumers. Our dedicated team of actuaries and other professionals has appropriately reduced the requested health insurance rates increases," Commissioner Mais said. "However, the ongoing challenge is in addressing the underlying issues that cause these premiums to rise. Our goal is crystal clear: access by Connecticut consumers to a robust and competitive health insurance market while effectively managing insurance costs. The rates introduced today demonstrate the safety net in place to protect against unsupported increases. We remain committed to ensuring that health insurance is priced appropriately and accessible for consumers in Connecticut."

Pricing Factors for 2024:

Trend: Trend is a factor that accounts for rising health care costs, including the cost of prescription drugs and the increased demand for medical services.
Experience: Experience adjustment necessary to reflect deteriorating claim experience from the prior rating period to the current rating period.
Legislation: The impact of bills passed, such as Public Act 22-90 and 22-47.
Medicaid Unwinding: The impact to the current commercial market due to Medicaid unwinding.
Here's what both markets look like compared to the carriers preliminary requested rate changes: