Connecticut: (Preliminary) Avg. Unsubsidized 2024 #ACA Rate Change: +12.4%
Fri, 06/09/2023 - 12:46pm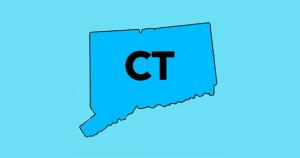 via the Connecticut Insurance Commissioner:
The Connecticut Insurance Department has received a total of 10 rate filings from 9 health insurers for plans that will be available on the individual and small group market, both on and off the state-sponsored exchange, Access Health CT. As part of our regulatory responsibilities, we will conduct a thorough examination of these filings to ensure that the requested rates comply with state laws and regulations.

The review process will delve deeply into each submission, requiring insurers to provide justifications and supporting evidence. As always, the rate reviews will be comprehensive, continuing our ongoing efforts to promote transparency and accountability. By utilizing various tools, such as benchmarking and other industry best practices, we strive to maintain a fair and competitive insurance market while prioritizing the interests of consumers.

The 30-day public comment period for all filings starts today, June 9. The public can share comments online or submit them by mail to the Connecticut Insurance Department at P.O. Box 816, Hartford, CT 06142-0816.

The Department will hold a public informational session on requested rate increases. More information on the date and time will be shared as it becomes available.

Open enrollment for the 2024 coverage year begins November 1, 2023.
The company stated the requested increase is based on a number of factors including rising medical costs and a demand for services, an effect known as "trend." That factor is expected to have a projected impact of 11.2 percent on the insurer's claims costs. In calculating the proposed 2024 rates, CTCare also stated that:

2022 calendar year experience is used as the baseline experience for 2024 rate development. An adjustment factor is estimated for medical and pharmacy cost for diagnosis and treatment of COVID-19 and applied to the 2022 experience. The normalized 2022 medical and pharmacy spending are then projected into 2024 based on the underlying claims trend. Rate inadequacies in the experience period will result in the need for larger rate actions.

We have observed varying claims trends in recent years, due to the impact of COVID-19 and pent-up demand. We expect trends in 2023 and 2024 to be more consistent with our threeyear annualized trend (comparing 2022 to 2019), since this effectively removes the abnormalities caused by the pandemic.

Congress signed the Consolidated Appropriations Act into law, decoupling the Medicaid continuous enrollment provision from the Public Health Emergency. The "unwinding" process began in March of 2023. States are required to initiate all postenrollment verifications, redeterminations, and renewals within 12 months. This will result in a portion of the current Medicaid population losing Medicaid coverage and transitioning to the Individual Exchange Market. The introduction of these members is expected to increase the overall cost of this population. An adjustment is estimated and built into 2024 rates.

The State of Connecticut passed Public Act No. 22-90 concerning required health insurance coverage for breast and ovarian cancer susceptibility screening. This Act expands health insurance coverage requirements for treatment used to diagnose breast cancer as well as clarify that there should be coverage for specific diagnostic and screening procedures based on the qualifications set forth within the Act. The impact of this mandate was evaluated and taken into consideration in 2024 rates.

The State of Connecticut passed Public Act No. 22-47 concerning children's mental health. It requires the carriers to provide coverage for two mental health wellness examinations per year (performed by a licensed mental health professional or primary care provider) and prohibits prior authorization for such examinations. The impact of this mandate was evaluated and taken into consideration in 2024 rates.
The company's price calculation does account for a 9.5 percent impact of medical cost inflation, provider contracting changes and increased demand for those medical services, a factor known as "trend." According to Anthem, the key factors of the price calculation are:

Morbidity: There are anticipated changes in the market-wide morbidity of the covered population in the projection period.

Benefit modifications, including changes made to comply with updated Actuarial Value requirements.

Changes in taxes and fees, and some non-benefit expenses.

Potential impact of proposed legislation (S.B. 6 and/or H.B. 6617) has not been included but should be if either or both pass.