The next state to jump on board the BHP / Medicaid Buy-In bandwagon could be...West Virginia??
Wed, 03/08/2023 - 2:19pm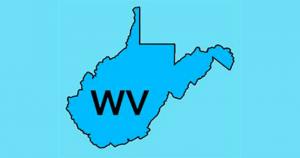 Last fall I noted that Oregon (along with Kentucky, although it looks like the latter got cold feet later on) may end up becoming the third state (after Minnesota and New York) to create a Basic Health Plan program which would provide comprehensive, inexpensive (or potentially free) healthcare coverage for residents who earn between 138% - 200% of the Federal Poverty Level (FPL)...basically, the next income tier above the cut-off for ACA Medicaid expansion. A few days ago, the state legislature passed a bill which would create a task force to put together their findings and recommendations no later than September 1st of this year.
Last night the New Mexico House of Representatives voted overwhelmingly to pass #HB400, the #MedicaidForward bill, which would establish a healthcare Public Option program which would allow any New Mexico resident to buy into Medicaid regardless of their household income level, paying premiums via an income-based sliding scale. I wrote a deep dive into HB400 a few weeks ago, and added some clarifications a week later.
Now it looks like another state may be adopting one or both of these programs as well...a rather unexpected state at that. Via Louise Norris:
West Virginia lawmakers consider Medicaid buy-in and Basic Health Program

In 2023, legislation is under consideration in West Virginia that would create a Basic Health Program (available to people ineligible for Medicaid but with income up to 200% of the poverty level) and possibly a Medicaid buy-in program that would allow people to purchase Medicaid coverage if they don't meet the income guidelines for the program.

H.B.3274, which passed in the House in late February, initially called for the creation of both programs, but the revised version that was approved by House lawmakers calls for just the creation of a Basic Health Program. S.B.610, which had not yet had a vote in the Senate as of late February, calls for the Basic Health Program as well as Medicaid buy-in.
I'll be stunned if the Medicaid buy-in portion ends up making the final cut. Then again, I'm already stunned that such a bill was introduced in the first place in West Virginia...by not one, not two, but three Republican state legislators:
(a) By January 1, 2024, the department shall establish an Affordable Medicaid Buy-In Plan and shall offer the plan for purchase by a resident:

(1) Who is ineligible for the following:

(A) Medicaid; and

(B) Medicare; and

(2) Whose employer has not disenrolled or denied the resident enrollment in employer-sponsored health coverage on the basis that the resident would otherwise qualify for enrollment in Affordable Medicaid buy-in coverage.
Here's where the bill stood as of a three weeks ago:
...lawmakers are considering a bill to create a high-quality, low-cost health insurance plan for low income residents to pay a low monthly premium based on a sliding scale.

House Bill 3274 would create the Affordable Medicaid Buy-in Program to help alleviate financial strain on recipients of Medicaid who start a job that disqualifies them from receiving their benefits.

...Families who have been bumped off of their Medicaid coverage and earn less than 200 percent of the federal poverty level would be eligible for the buy-in program.
It's important to clarify that regardless of the title being "Affordable Medicaid Buy-In Program," the version of the bill which actually passed the state House only included the Basic Health Plan (BHP) program, which is different from Medicaid & which cuts off at 200% FPL.
Even if the Medicaid buy-in portion doesn't make the cut (which seems likely), even the BHP program would still be an important step forward, especially in a state with one of the lowest median household incomes in the nation.
As for the Medicaid buy-in proposal, ironically, only a week or so ago I was noting that New Mexico is likely to be the only state where this is likely to happen because it's the only politically blue state which has a high FMAP (Federal Medical Assistance Percentage); 7 of the 8 states with the highest FMAPs are solid red:
Mississippi: 84.1%
West Virginia: 80.2%
New Mexico: 79.5%
Alabama: 78.6%
Kentucky: 78.4%
Arkansas: 77.5%
South Carolina: 76.8%
Idaho: 76.3%
Anyway, as Norris noted, the Medicaid buy-in language has already apparently been stripped from the House version of the bill, so it's likely to be pulled from the Senate version as well, but it's still amazing that 3 Republican state Senators were the ones to introduce the idea at all.
Stay tuned...