Michigan: "This was inevitable": Lawsuit filed against Medicaid work requirements set to start Jan. 1st
Fri, 11/22/2019 - 2:19pm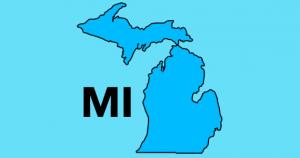 As my friend, U of M Law Professor and former Deputy Assistant Attorney General Sam Bagenstos just noted, this was pretty much inevitable:
BREAKING -- Poverty rights group files suit in federal court against work requirements MI has enacted for those on expanded Medicaid program Healthy Michigan.

— Gongwer News Service (@GongwerMichigan) November 22, 2019
A lawsuit has been filed challenging Michigan's new Medicaid work requirements that take effect Jan. 1. Plaintiffs are 4 people enrolled in the Medicaid expansion program known as Healthy Michigan #MiLeg

— David Eggert (@DavidEggert00) November 22, 2019
Fellow U of M law professor Nicholas Bagley already has the legal complaint itself:
A lawsuit has been filed challenging the legality of Michigan's work requirements. The complaint is here.

— Nicholas Bagley (@nicholas_bagley) November 22, 2019
I'm blending some of my own past reporting on the history and problems with the Medicaid work requirement saga with a powerpoint presentation by my friend Julia Pulver, R.N.:
The Republican-led Legislature passed legislation in 2018 that asked the federal government to allow it to require able-bodied adult Medicaid recipients using the Healthy Michigan Plan to work or risk losing their benefits. The legislation was signed by then-Gov. Rick Snyder, and later approved by the Centers for Medicare & Medicaid Services.

Who does this effect?

The requirements could affect about 270,000 of the more than 640,000 Michiganders who get health care through the state's Healthy Michigan Plan, according to the MDHHS. The plan covers those with an income at or below 138% of the federal poverty level, which in 2020 is an annual income of around $17,200 for individuals or $35,400 for a family of four.

So what's going to happen?

Staring in Dec 2020, Medicaid recipients are going to start receiving letters from MDHHS telling them they have to prove they are working at least 80 hours per month (or doing other qualifying actions like looking for work, being a full time student, participating in vocational training/job training.)

Non qualifying activities will not count.

Starting in February 2020, Medicaid beneficiaries will have to report MONTHLY to the state all their qualifying activities.
Oh yeah, another fun fact: Medicaid expansion enrollees who earn more than 100% of the Federal Poverty Level who have been enrolled in the program for the past 4 years will have to:
Submit to a Health Risk Assessment or Complete a "Healthy Behavior" Annually, and
Pay a 5% premium for their coverage.
It's important to note that an ACA exchange policy would only cost folks earning 100-138% FPL between 2.06 - 3.39% of their income if they lived in a non-expansion state, and would also include generous Cost Sharing Reduction assistance, which means they'd have pretty nominal deductibles or co-pays.
In other words, that 5% premium will make Medicaid less affordable for many people than a subsidized private ACA policy would be, which is absolutely nuts.
As an aside: The official Michigan.gov DHHS page I linked to lists the income thresholds as "$12,140/yr for one person, $25,100/yr for a family of four"...but that's for 2019. In 2020, the FPL levels increase to $12,490 and $25,750 respectively, which is kind of an important error to correct, I'd say.
What happens if they don't?

If a beneficiary is "non-compliant" for 3 months within a year, their benefits are terminated.

If their paperwork is missing or something breaks down in the MDHHS system (similar to what we saw with the unemployment scandal in Michigan), they will be marked as "non-compliant" and their benefits will be terminated.

If someone's benefits are terminated, they need to show at least 1 month of compliance before their benefits can be reinstated.
A "lipstick on a pig" bill was recently passed and signed into law in September which nibbles around the edges of the work requirements...slightly:
It gives people until the last day of a month to report work hours for the previous month (as opposed to only until the 10th day of the month to report work activities from the previous month)

Gives people an extra 60 days to report compliance (after missing the reporting deadline) without the month in question being considered a non-compliance month.

Exempts people from having to report their work hours if the state can verify their work activity "through other data available to the department."

GOP-leg legislature has eliminated a provision in Whitmer's proposed budget that would have provided $10 million for the state to use for outreach and education about the new work requirement, and to help people comply with it.

Consumer advocates note that although SB362 will help to make compliance with the work requirement easier than it would otherwise have been, it's still almost certain to lead to inadvertent coverage losses.
Even so, no matter how much you "ease up" or "smooth out" Medicaid work requirements, the fact remains that...
Nearly all Medicaid recipients are ALREADY WORKING or meet one of the many exemptions, making this mostly pointless

Cutting people off from medical care is not a means of motivating someone to work.

Creates system designed to kick people off due to process errors.

People will get sicker and people will die as a direct result of the legislation

And of course...

MEDICAID IS NOT A JOBS PROGRAM!
All of these facts have already led to several other lawsuits over Medicaid work requirements in states like Kentucky and Arkansas, where a federal judge has already repeatedly shot them down as being unconstitutional.
Combine all of this and it's no wonder that other states like Arizona, Indiana and Montana, each of which had been planning on implementing similar work requirement programs, have all either abandoned or delayed implementation of those programs.
Stay tuned...