@MarylandConnect: "2020 enrollment is open thru mid-December" @DCHealthLink: "Hold my beer."
Fri, 09/11/2020 - 11:30am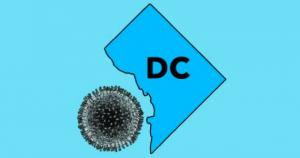 Me, June 16th, after several months of various state-based ACA exchanges bumping out their COVID-19 Special Enrollment Period deadlines by a month, then another month, then another month:
I admit that this is starting to get a bit silly. At a certain point I'm guessing at least one of the state exchanges will just say "screw it" and open 2020 enrollment up for the full year.

The point of a deadline is a) to prevent people from trying to game the system by deliberately waiting until they're sick/injured before enrolling in coverage (thus driving up premiums for everyone else) and b) to goad people into actually taking action (deadlines do have a clear positive impact on enrollment). With the COVID-19 pandemic having thrown the entire healthcare system into disarray, neither of those seem to be much of a factor this year.
Maryland Will Offer Nation's Longest Special Enrollment Period Related to COVID-19 Emergency; More Than 54,000 Enrolled in Health Coverage from March 16 to July 15

ANNAPOLIS, MD—Gov. Larry Hogan was joined today by Insurance Commissioner Kathleen Birrane, insurance companies, and the Maryland Health Benefit Exchange to announce the reopening of the coronavirus emergency special enrollment period until Dec. 15. More than 54,000 Marylanders enrolled in health coverage during the special enrollment period from March 16 to July 15. With today's announcement, Maryland will offer the longest special enrollment period in the nation related to the coronavirus emergency.
Put quite simply, the Maryland ACA exchange did exactly what I predicted--they basically realized that in a highly-contagious, deadly pandemic, the normal rules about risk pools and adverse selection don't make much sense, decided that the 2020 actuarial assumptions were all pretty much kaput anyway, and decided to open up enrollment through the end of the year.
Of course, the 2021 Open Enrollment Period officially runs from November 1st through December 15th (longer in some states)...but any policy which is enrolled in during the 2021 OEP doesn't actually kick in until January 1st, 2021. Anyone who enrolls in Maryland's SEP on November 1st would technically be enrolling for a one-month (or possibly two months, if it's retroactive) policy covering just December (or possibly November & December); for January and beyond, they'd either be auto-renewed or would have to actively choose a new policy as well.
Well, today the District of Columbia's ACA exchange, DC Health Link (which had already bumped their COVID SEP out through September 15th), took this one step further yet:
DC Health Link Extends Opportunity for DC Residents and Employees of DC Small Businesses to Get Covered During COVID-19 Crisis

Washington, DC­­ –The DC Health Benefit Exchange Authority (DCHBX) Executive Board unanimously voted to adopt the recommendations from its Standing Advisory Board to extend the Special Enrollment Periods (SEP) for COVID-19 for District residents who need health insurance and for employees and dependents of employers already covered on DC Health Link to January 31, 2021, or longer if the District's public health emergency is extended later than that date.
I admit I'm scratching my head over this a bit.
DC's 2021 Open Enrollment Period was already set to run longer than most states anyway, from November 1st - January 31st, so I don't quite grasp the point of having a special enrollment period which extends beyond December 31st; it's literally redundant.
The only reason I can think of for setting the end date (which, as they note, isn't even necessarily the end date) on January 31st is to avoid confusion--they probably don't want residents to be confused by more than one deadline date, so they decided it was more important to promote a single deadline (January 31st) across all their awareness outlets. Fair enough.
In fact, the DC exchange is going even beyond that by officially declaring a "floating" deadline:
...Extension of Special Enrollment Periods for COVID-19: When Mayor Bowser declared a Public Health Emergency for COVID-19 in March of this year, DCHBX quickly responded by eliminating hurdles and opening enrollment for uninsured District residents, their families, and employees and dependents who work for employers covered on DC Health Link to enroll in private health insurance coverage through SEPs for COVID-19. These COVID-19 SEPs were set to expire September 15, 2020. Recognizing that the economic and human toll of COVID-19 continues and quality health insurance is a life line for many during this continued public health crisis, the DCHBX Executive Board is extending the SEPs for COVID-19 to the end of the District's individual market open enrollment in 2021 (January 31, 2021). The policy also recognizes the COVID-19 crisis is unpredictable and guarantees that, if the District's Public Health Emergency continues past January 2021, the SEPs will not end in January. The deadline for COVID-19 SEPs will automatically extend to the end of the month in which the District's Public Health Emergency expires.
This press release also fills in a data gap I've had for DC until now:
The COVID-19 SEP is important for many reasons. One, it allows uninsured people to enroll in quality health insurance without waiting until the next open enrollment. Usually, a person is required to have a qualifying life event such as marriage, birth of a child, or loss of other healthcare coverage—to be able to enroll outside of an annual open enrollment period. COVID-19 SEP allows enrollment for all. And two, it allows coverage to be effective immediately. Specially, coverage can begin the month a person enrolls or the month after. For example, if a person enrolls in September, coverage can begin either September 1 or October 1 depending on the date that person chooses for the effective date. In 2020, 4,778 District residents enrolled through SEPs to-date compared 4,005 people enrolling during the same time period last year in individual coverage – 19% higher than last year. In early April, enrollment was 70% higher than the previous time last year. And 741 people have enrolled in their employer's coverage on DC Health Link using the COVID-19 SHOP SEP.
That's actually not nearly as dramatic an increase as some other states (California has reported their SEP enrollment more than doubled year over year), but DC's demographic makeup is very different and they have a much higher Medicaid threshold than most states as well, so a lot more of their newly-unemployed residents likely fall into the Medicaid-eligible than subsidized ACA market-eligible anyway.