District of Columbia: DC Health Link announces *official* #COVID19 Special Enrollment Period thru 6/15
Sat, 03/21/2020 - 10:27am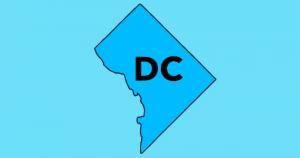 A couple of weeks ago I noted that while the District of Columbia hasn't launched an official Coronavirus-specific Special Enrollment Period (SEP), they do have a fairly open ended SEP available for uninsured residents who didn't know that the District had reinstated the ACA individual mandate penalty when they file their District taxes:
Individual Responsibility Requirement SEPs: The District of Columbia enacted a local individual responsibility requirement, modeled after the previous federal requirement, which became effective January 1, 2019. A SEP will be available to residents who learn about the individual responsibility requirement during the tax filing season this year, giving those residents a 60-day window to enroll in individual market coverage from when they learn of the individual responsibility requirement or based on their tax filing deadline. A separate SEP will be available to new District residents, giving them a 60-day window to enroll in coverage upon becoming a District resident.
Until now, that's where things stood; while every other state-based exchange (except for Idaho) has issued a formal COVID-19 SEP, DC's status remained with this awkward-to-explain version. Even California and Maryland, which had their own non-COVID-19 SEPs going on, have since converted/expanded those to specifically address the pandemic, but DC's remained as is.
That just changed this morning (note: they haven't posted a formal press release yet, nor is there a deadline listed as of yet, though I'm told that'll be decided upon soon...):
Coronavirus (COVID-19) and Enrolling in Health Insurance Coverage

Does DC Health Link have a Coronavirus (COVID-19) Special Enrollment Period?

Yes. Anyone who is uninsured can enroll. Enroll Now

Can I get health insurance now in DC if I am uninsured?

Do I need to have symptoms of Coronavirus (COVID-19) in order to get coverage now?

No. Any resident who is uninsured can enroll.

If I'm losing coverage from my job, can I get coverage on DC Health Link?

Yes. Don't wait until your coverage from your job ends. Enroll Now

When will health insurance coverage start?

Your coverage starts the first of the month after you pick your plan. For example, if you sign up in March, your coverage starts April 1.

What if I need help paying for health insurance?

Depending on your income, you may qualify for Medicaid at no cost to you or qualify for monthly premium reductions for private health insurance.
UPDATE: OK, I've received confirmation from the DC Health Link that this SEP runs through June 15th.
UPDATE 3/24: OK, it took a few days but the DC Health Link has posted a formal press release. Not a whole lot of new info but here it is for the record:
DC Residents Without Health Insurance Can Get Covered Now

Responding to COVID-19 public health emergency, DC Health Link makes it even easier for DC residents to sign up for coverage now

Washington, DC­­ – Uninsured District of Columbia residents can shop and enroll in private health insurance at DCHealthLink.com. A Special Enrollment Period (SEP) has been in place and is currently set to continue through June 15, 2020. Enrollment is just as easy as during open enrollment: visit DCHealthLink.com to shop, compare, and enroll in coverage. All plans cover diagnosis, testing, and treatment for COVID-19 without cost-sharing.

There are also new resources available on DCHealthLink.com for DC Health Link enrollees about how DC Health Link plans cover COVID-19. DC Health Link launched a Coronavirus page on March 13th where DC Health Link enrollees can find a simple summary chart highlighting how DC Health Link insurers cover COVID-19 related services.

More information on new DC Health Link Coronavirus resources.