Michigan: GOP rejects Gov. Whitmer's call to NOT piss away ANOTHER $1 million in taxpayer money
Wed, 12/04/2019 - 1:29pm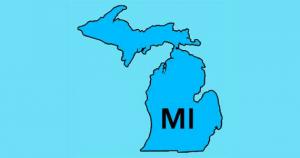 Just days after a lawsuit was filed challenging Michigan's impending Medicaid expansion work requirements, Michigan Governor Gretchen Whitmer sent a letter to legislative Republicans urging them to stop throwing good money after bad on a policy which is pretty much doomed to failure anyway:
Gov. Gretchen Whitmer said delaying implementation of work requirements for enrollees in Michigan's Medicaid expansion program would prevent the state from potentially wasting at least $1 million.

The Democrat issued a special message to legislative leaders Tuesday, a day after saying the Republican-controlled Legislature should pause the rules taking effect in January.

Whitmer said the state has spent $28 million to implement the workforce engagement requirements and is on track to spend an additional $40 million this fiscal year — an unnecessary expense if a federal judge blocks the rules.

She noted a lawsuit is challenging the law and said Michigan will soon spend $1 million to send letters notifying about 200,000 residents of requirements to keep their health coverage. If a court blocks implementation, as has happened in other states, the letter would be invalid.
And of course, that would also mean wasting another $1 million to let them know to disregard the first notice...thus causing mass confusion in the process.
The response from the GOP was sadly all too predictable:
Republican legislative leaders are rejecting the request. They say pausing the program would push people deeper into dependency.

...The rules are scheduled to begin in January. Though nine states have had their waivers approved by the Trump administration, Michigan would be the only state with requirements in effect.

A federal judge has blocked work rules in three states and two other states, Indiana and Arizona, have blocked enforcement or implementation — citing litigation.
In addition, Montana has delayed their work requirements indefinitely for the same reason, and Virginia Gov. Ralph Northam just announced that VA will be doing so as well.
The Department of Health and Human Services disputed Shirkey's contention that Michigan's exemptions are more expansive than in many other states, saying they are actually narrower. Recipients, for example, will be able to be noncompliant for less time before losing coverage than in neighboring Indiana.

The Whitmer administration estimates between 61,000 and 183,000 Michigan residents will lose insurance if the rules go into effect.
So, that's up to $69 million* in taxpayer funds which will likely be flushed completely down the drain for no reason whatsoever.
For what it's worth, according to this Michigan Fiscal Agency projection from 2016, the cost to provide coverage to 600,000 Medicaid expansion enrollees in 2020 (when the state has to pay 10% of the cost) is expected to be around $380 million, or around $633 per enrollee.
In other words, that $69 million could instead go to cover Michigan's share of Medicaid spending for over 109,000 enrollees...or the mid-range estimate of the number who are expected to be kicked off their coverage if the work requirements are implemented.