Connecticut: 98.1K QHPs thru 11/29
Mon, 12/02/2019 - 6:28pm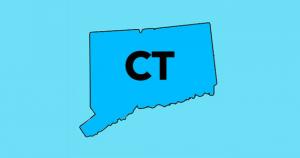 Over the past few years, more and more of the state-based exchanges have shifted from waiting until the end of Open Enrollment to officially report auto-renewals of existing enrollees...to going ahead and auto-renewing everyone up front, and then subtracting those current enrollees who actively cancel their renewals.
This has caused a bit of confusion, since the exchanges don't always make it clear who's being counted and when.
Case in point: Access Health CT, Connecticut's ACA exchange. Last year they reported 12,777 enrollees during the first two weeks of Open Enrollment...and also noted that there were another 85,000 existing enrollees who hadn't yet actively renewed their policies as of 11/18.
This year, their press release page states the following:
Qualified Health Plans (QHP):

Net Total QHP Enrollment: 98,131
2020 OE Acquisition Summary: 7,344

Overall Volume

Unique Website Visitors: 104,106
Calls Handled: 93,001

Medicaid: Completed applications/redeterminations processed through the integrated eligibility system: 25,02
I'm assuming this means that they've joined several other state exchanges and are front-loading their auto-renewals of everyone currently enrolled. I'm further assuming that of those 98,131 people, 7,344 of them are new enrollees. If so, that means they'll have to enroll just 12,935 more people over the next four weeks to beat last year's 111,066 total.