Connecticut: 102.5K QHPs thru 12/13; announces FULL MONTH deadline extension to 1/15!
Mon, 12/16/2019 - 11:34am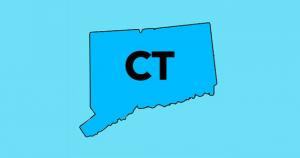 Just another quick update from AccessHealthCT:
As of today, their press release page states the following:
Stats as of December 13, 2019:

Qualified Health Plans (QHP):

Net Total QHP Enrollment: 102,589
2020 OE Acquisition Summary: 15,067

Overall Volume

Unique Website Visitors: 157,591
Calls Handled: 152,733

Medicaid: Completed applications/redeterminations processed through the integrated eligibility system: 35,231
This was as of 12/13, so it's missing the last 2 days of Open Enrollment signups. They would have to have added another 8,500 people in the final two days in order to beat last year's total of 111,066.
Possibly related to this, AccessHealthCT.com also just announced (after the original deadline, which is unusual) that they're extending their Open Enrollment deadline by a full month, to January 15th:
Access Health CT Extends 2020 Health Insurance Open Enrollment Period

Access Health CT extended the 2020 health insurance Open Enrollment period until January 15, 2020.
If customers are already covered by an insurance plan through Access Health CT for January 2020 and would like to pick a new plan starting in February 2020, they must pay their January monthly bill (premium).
If individuals choose a plan during the extension, the coverage will start on February 1, 2020.

HARTFORD, Conn. (December 16, 2019)—Access Health CT (AHCT) today announced an extension for the 2020 health insurance Open Enrollment period until January 15, 2020. Access Health CT customers who enrolled in a plan for 2020 now have the option to keep it or find a new plan; however if they make a plan change during this extension period, the new plan will have a start date of February 1, 2020 and they must pay the January bill (premium) for the original plan.

In addition, if new customers sign up for health insurance plans through Access Health CT from now until January 15, 2020, their coverage will start February 1, 2020.

"We know there are customers who are automatically enrolled in a health insurance plan every year who do not notice changes in their out-of-pocket costs or premiums until they use their plan or get their bills," said Chief Executive Officer of AHCT, James Michel. "There is a lot to think about when selecting a health insurance plan and we want to make sure our customers are able to pick the best plan for themselves and their families. We hope this extra time gives them the ability to make sure they picked a plan that fits their needs and gives them the best value in 2020."

Access Health CT will continue to offer free help to all Connecticut residents during the extension:

Online: AccessHealthCT.com or Live Chat

In-person:

Over the phone: 1-855-805-4325 (TTY 1-855-789-2428). Hours may vary.

*Closed December 25 & 28, 2019 and January 1, 2020.