Washington State: Apple Health (Medicaid) renewal letters have begun mailing
Mon, 05/08/2023 - 10:18am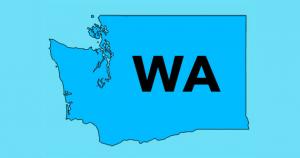 via the Washington Health Benefit Exchange:
Apple Health (Medicaid) renewal letters have begun mailing

The Washington State Health Care Authority (HCA), Washington Health Benefit Exchange (Exchange), and the Department of Social and Health Services (DSHS) have begun mailing letters to Washington Apple Health (Medicaid) clients reminding them to update their contact information and renew coverage to see if they still qualify.

For the first time in over three years, people on Apple Health could lose coverage if their family income has gone up. Federal requirements during the COVID-19 public health emergency (PHE) led to income checks being suspended to keep clients enrolled in Apple Health during the pandemic. However, last December's federal omnibus spending bill directed states to resume evaluating eligibility of Medicaid enrollees on April 1 to wind down COVID-19 pandemic emergency measures.

Washington has until April 2024 to process eligibility redeterminations for all 2.3 million Apple Health clients. It's the largest benefit renewal process the state has ever attempted. Here is what you need to know during this effort.

How the renewal process works

Washingtonians on Apple Health will get their renewal notifications at different times. To manage the workload, the renewals are being spread out over the next 12 months.

Some clients will be automatically renewed based on the most recent information already on file with the state. If the state does not have enough information on file, clients will need to take action to complete the renewal process to stay insured. 

If clients are auto renewed, they will get a notification saying their health coverage was renewed. For most, health coverage will be renewed for 12 months. The requirement will continue for clients to report any changes within 30 days.

If clients are not auto renewed, they will get a renewal notice in the mail. They must respond to complete their renewal by the 60-day deadline. If at the end of 60 days the client hasn't responded, the state will send a notice informing them their Apple Health benefits are ending.

How to know when it's time to renew

Your renewal month typically matches the month your Apple Health coverage started. Clients can check their most recent Apple Health notice to confirm their renewal date. The month before their renewal date, clients will receive a notice about their Apple Health renewal. For example, if a client's coverage is up for renewal on May 31, 2023, they should act now to avoid a loss in coverage.

Starting April 2023 through March 2024, HCA and DSHS will evaluate current Apple Health client eligibility for continued coverage and renew or terminate coverage as appropriate.

What steps do clients need to take?

We encourage Apple Health clients to take the following steps:

Update their contact information as soon as possible.

Check their mail or email. Starting in April and through March 2024, clients will receive information about their Apple Health coverage via mail or email. This notification may require them to take action in order to maintain coverage.

Complete their renewal by the deadline on their notice.

"It's imperative that Washingtonians enrolled in Apple Health take time to update their contact information to ensure they receive upcoming notices related to their health care coverage," said Sue Birch, HCA director. "If people learn they are no longer eligible for Apple Health, there are other options for low-cost health coverage."

"We know how important it is to have access to health care when we need it most, and we are committed to making sure people stay connected to this vital benefit," said Jilma Meneses, DSHS secretary. "We are ready to answer any questions or concerns people might have, and to provide as seamless a process as possible."

"We want to ensure all Washingtonians stay covered, whether it is Apple Health, employer sponsored, or a new qualified health plan," said Ingrid Ulrey, CEO at Washington Health Benefit Exchange powering Washington Healthplanfinder. "If you receive a letter from HCA, Washington Healthplanfinder, or DSHS, make sure you open it, and visit Healthplanfinder right away so we can help you with your insurance needs. For those who are now above income eligibility, they will have the opportunity to enroll in high-value, low-cost Cascade Care Plans, now available for as low as $10 or less per month."

To help Washingtonians transition to other health insurance, HCA has partnered with DSHS and Washington Healthplanfinder to connect people to other coverage. To ensure clients receive important notices about their health care coverage, including other coverage options, Apple Health clients can update their contact information using one of the following options:

For single adults, children, pregnant individuals, and parents/caretakers:

For individuals who are aged, have blindness or a disability, or are eligible for Medicare:

Text messages coming

Beginning in May, HCA will use a text messaging service to send important reminders to Apple Health clients about their coverage. The renewal reminder text messages will come from a toll-free number ending in 5016. Clients will continue to receive renewal notices by mail.

Customers can also expect to receive text message reminders from their health plan.

Beware of scams

We will never ask for money or bank information by text or phone. If you receive a text or call claiming you must pay to renew your coverage, this is a scam. Do not share your banking or credit card information with anyone claiming to be HCA, DSHS, Apple Health, Health Benefit Exchange, Washington Healthplanfinder, or Washington Connection.

If you receive a phone call or text message you think is a scam, hang up and report it to Apple Health customer service at 1-800-562-3022.

For more information about changes to Apple Health continuous coverage, visit hca.wa.gov/phe.

Reminders: Enrollment is offered year-round to individuals and families through Washington Apple Health (Medicaid). Customers enrolled in Apple Health will receive a notice of 60 days before the month they enrolled in or renewed their coverage last year.