New Jersey: Record-breaking 342K enrolled in ACA exchange coverage during 2023 Open Enrollment, up 5.4% y/y
Thu, 02/23/2023 - 2:51pm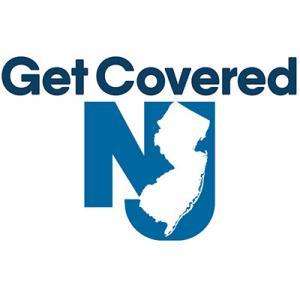 via the New Jersey Dept. of Banking & Insurance:
ICYMI: Governor Murphy and Commissioner Caride Announce Record-Breaking 341K People Signed Up for Health Insurance During Open Enrollment Period 

Nearly 40% Increase in Sign-Ups Since the Murphy Administration Assumed Operation of the Health Insurance Exchange 

Residents with a Qualifying Life Event or Who Meet Certain Income Levels Still Have Options to Get Covered 

TRENTON – Governor Phil Murphy and Department of Banking and Insurance Commissioner Marlene Caride today announced that more than 341,000 New Jerseyans signed up for health coverage through Get Covered New Jersey during the Affordable Care Act Open Enrollment Period – a record high in New Jersey. 

"More New Jerseyans have quality, affordable health coverage through our State's marketplace than ever before," said Governor Murphy. "This is a testament to our Administration's efforts to provide residents with the support they need to access affordable health coverage. The combination of State and federal investments in expanding financial help have resulted in a record-breaking Open Enrollment." 

As of January 31, 2023, a total of 341,901 New Jersey residents signed up for health insurance at Get Covered New Jersey (GetCovered.NJ.gov), the State's official Health Insurance Marketplace, during the Open Enrollment Period — a nearly 40 percent increase since the Murphy Administration took over operation of the marketplace in 2020 for plan year 2021.  
This is also up 5.4% compared to the 2022 Open Enrollment Period.
The number of residents signed up for coverage is a record high for New Jersey, with more consumers signing up for marketplace coverage than during any prior Open Enrollment Period since the passage of the Affordable Care Act. Since New Jersey opened the State-Based Exchange in 2020, plan selections have increased by over 95,000 (38.7 percent). In plan year 2020, 246,426 New Jersey consumers were enrolled in coverage through the federal marketplace. 

The unprecedented number of signups follows policy actions at the state and federal levels to significantly increase and expand financial help to boost affordability of quality, comprehensive health insurance. Now, nine out of 10 residents enrolling at Get Covered New Jersey qualify for financial help and many individuals receiving financial help have access to a health plan at a cost of $10 a month or less.  

"Since the outset of his administration, Governor Murphy has been dedicated to improving access to quality, affordable health insurance and we are seeing the results of those efforts with Get Covered New Jersey health plan signups at an all-time high,"said Commissioner Caride.  "While Open Enrollment is over, residents may still qualify to enroll in a health plan if they have recently experienced a major life event or meet a certain income level. Those who qualify still have access to increased plan options and more savings than ever before." 

New Jerseyans continue to receive historic levels of financial help and the average amount of financial help for 2023 coverage is $555 per person per month, or $6,660 a year. 

Since taking over the marketplace in 2020, the Murphy Administration expanded the Open Enrollment Period to three months, from the six-week window available under the previous federal administration. The Murphy Administration also began offering state subsidies, expanded plan options, and increased investments in outreach and trained experts who provide free, unbiased enrollment assistance to residents in the community. 

Open Enrollment happens once a year, from November 1 to January 31. It is typically the only time residents without health insurance through an employer, or other program such as Medicaid or Medicare, can enroll in coverage unless they have a qualifying life event or meet certain income levels. Qualifying life events, include, but are not limited to, pregnancy, marriage, the loss of health coverage, moving, and a birth or adoption of a child.   

The Expanded Access Special Enrollment Period allows qualifying consumers with an annual household income of up to 200% of the federal poverty level (up to $27,180 for an individual or $55,500 for a family of four) to enroll in free or nearly free health coverage through GetCovered.NJ.gov throughout the year.  
Again: While Americans in any state can enroll in ACA coverage year-round if their income is up to 150% FPL, in New Jersey they can do so if they earn up to 200% FPL.
All plans offered through GetCovered.NJ.gov cover preventive services, emergency services, prescription drugs, prenatal and pediatric care, and more, and no one can be denied coverage due to a pre-existing condition.  

In New Jersey, there remains a requirement to have health coverage. Residents who do not qualify for an exemption from the Shared Responsibility Payment will pay a penalty at tax time. 

To assist residents with enrollment in the marketplace, the State has greatly increased its investment in Navigators since launchingthe state marketplace. This year, the department invested $4.4 million in 17 Navigators – local community organizations providing free enrollment assistance to residents, up from $400,000 in federal funding for just one Navigator under the federal government in 2019. Navigators provide help to residents by phone, virtually or in person. 

Residents can learn more at GetCovered.NJ.gov, find free local assistance on the Get Covered New Jersey website, and browse plans now and see if they qualify for financial help with the Shop and Compare Tool. 
The actual OEP slideshow doesn't include much which isn't noted in the press release, but there's a few noteworthy data points: