Health Sherpa enrolls over 26% of ALL 2023 OEP exchange QHPs even including states they don't operate in.
Tue, 02/21/2023 - 4:40pm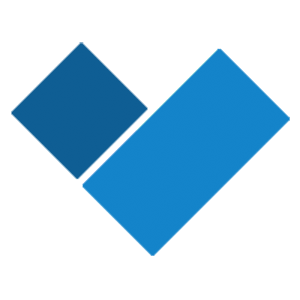 Disclosure: Health Sherpa is a paid sponsor of this site.
Holy Toledo. I've written about Health Sherpa's stunning ACA enrollment growth several times in the past, but this latest one is a true jaw-dropper:
HealthSherpa continues to be the largest private channel for ACA enrollments in the US, insuring over 5 million people for 2023 and growing more than 50% year over year

In its strongest season yet, HealthSherpa has enrolled more than 5 million people in Plan Year 2023 coverage and enrolled HALF of all new Affordable Care Act enrollees in Federally Facilitated Marketplace (FFM) states during Open Enrollment. HealthSherpa now accounts for 35% of all FFM enrollments and volume grew more than 50% year over year, far outpacing the FFM as a whole which grew only 13% (1).

HealthSherpa's strong local agent network is able to scalably bring in new enrollees. 35% of HealthSherpa enrollees were new to the Marketplace, nearly double the rate for Healthcare.gov (19%) and more than 2x the rate for State Based Marketplaces (15%) (2). Even better, most people found a plan for $3/month or less (88% lower than last year).

Additional cost and plan information is broken out below. For media inquiries, please contact press@healthsherpa.com. Data is available in state-level aggregates for categories shown here for healthcare.gov states where HealthSherpa offers ACA-subsidized policies.

HealthSherpa Volume (11/1/22 – 2/9/23)

HealthSherpa lives: 5 million up 52% over PY 2022
Top States: FL, TX, GA, NC, SC

Costs & subsidies

Percentage claiming a subsidy: 97.26% up 1.31% over PY 2022
Median Net Premium: $2.55 down $18.38 from PY 2022
Median Subsidy: $647.83 up $8.83 from PY 2022
Percent enrolled in $0 plans: 47% up 56.66% from PY 2022

*HealthSherpa data from November 1 through January 15, 2023 unless otherwise stated. Data listed represent federal marketplace states only and are accurate to +/- 5%. Comparisons represent percent change over data Plan Year 2022 OEP November 1, 2021 through January 15, 2022.

(1) CMS confirmed February 8, 2023 that total FFM enrollments grew 13% between 2022 and 2023 OEP.
Total FFM enrollment during the 2023 Open Enrollment Period was 12.2 million people. The press release doesn't give a precise number beyond "5 million" but that's actually around 41% of the FFM total, so it's a little odd that they seemingly understate their performance by saying "35% of all FFM enrollments." Not sure what to make of that.
It's also worth noting that FFM enrollment is actually up 19% year over year, not 13%...I think the press release meant to say that total enrollments nationally are up ~13% (which, again, actually underplays their hand).
When you include the state-based exchanges, total QHP selections are over 16.3 million...actually closer to 16.4 million once the final numbers are in, I'd imagine, which means Sherpa has brought in over 30% of all exchange QHP selections nationally even though they only operate in 33 states.
UPDATE: It's been clarified that the "5 million" figure runs through 2/09/23, which means it includes 25 days beyond the end of Open Enrollment on the federal exchange. The 35% figure apparently is accurate when referring to 2023 OEP itself; it's actually around 4.3 million QHP selections from 11/01/22 - 1/15/23 specifically, or over 26% of all OEP QHPs nationally.
The other impressive stat here is that over 50% of all new FFM enrollments happened through Sherpa, either directly or indirectly. That's over 1.5 million new ACA exchange enrollees (out of around 3 million via HC.gov total).