Colorado: More than 212K sign up for health insurance coverage during 2023 OEP, including 10.4K via #ColoradoConnect
Wed, 01/25/2023 - 6:12pm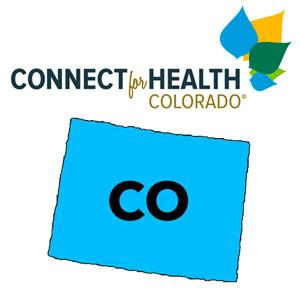 This morning the Centers for Medicare & Medicaid Services (CMS) issued a press release & Open Enrollment report which put Colorado's QHP selection total at 199,391 enrollees. Cut to this press release via the Connect for Health Colorado:
More Than 212,000 Coloradans Signed Up for Health Insurance Coverage During Annual Enrollment Period

DENVER – Connect for Health Colorado (the Marketplace) reports that 201,758 Coloradans enrolled in a health insurance plan during the Open Enrollment Period for 2023 coverage. That is an increase of approximately 3,000 plan enrollments above last year's total.
OK, fair enough: There were an additional 2,367 QHP selections via C4HCO after CMS's report was put to bed. I've confirmed that while CMS's report ran through 1/15, C4HCO also allowed an "in line extension" for a few days after the official deadline to help some stragglers who had started before midnight complete their enrollments.
It's the next sentence which is more interesting, however:
Additionally, 10,416 people enrolled in a health insurance plan through Colorado Connect, Connect for Health Colorado's public benefit corporation and new, online platform. The majority of those Colorado Connect enrollments were from the OmniSalud Program, which provides Coloradans who are undocumented with a safe platform to compare plans, apply for financial help and enroll.
I've confirmed with C4HCO that those 10,416 people are indeed in addition to the 201,758 official exchange QHPs (thus the 212K headline)...and that these additional enrollees are indeed Qualified Health Plans (QHPs). They're also enrolled in via a (state) government-provided & administered web portal, and most enrollees receive (state) government-provided financial assistance. Technically they're "off-exchange QHPs" since they weren't enrolled in via Colorado's official ACA platform...but it doesn't feel right to just dismiss them as off-exchange QHPs either.
My guess is that CMS will not include them as exchange QHP enrollees in their final official 2023 Open Enrollment Period report, but they should at least include a footnote about them just as they already do for the ~1.2 million Basic Health Plan (BHP) enrollees in Minnesota & New York.
If you include them, that puts Colorado's 2023 OEP enrollment at 212,174, which is actually up 6.9% vs. last year. If you don't include them, it's still up 1.7% as noted in the press release.
"The steady increase in Marketplace sign ups year over year tells me that we continue to move in the right direction to provide people with high-quality, affordable plans to choose from," said Chief Executive Officer Kevin Patterson. "Additionally, this year, thanks to the launch of Colorado Connect and the OmniSalud Program, thousands more Coloradans can rest assured that they're now covered when they need health care. I'm deeply proud of what we we've been able to accomplish to bring affordable health coverage to more Coloradans."

Increasing Choice with Colorado Option Plans

The 2023 Open Enrollment Period introduced Colorado Option plans to the individual market, including on Connect for Health Colorado's marketplace and Colorado Connect. Colorado Option plans were designed to cover all essential health benefits required by the Affordable Care Act, provide $0 primary care and mental health visits, and have a specific set of lower, fixed costs across all companies. During the Open Enrollment Period, 27,113 total enrollments on the Marketplace were Colorado Option plans (approximately 13% of Marketplace enrollments). Combined with Colorado Connect enrollments, this results in 37,529 people enrolled in Colorado Option plans in their first year.

"Our Marketplace, and now Colorado Connect, serves a wide variety of customers, from individuals to families to small business owners and employees," added Patterson. "It's our job to help people enroll in the plan that best meets their needs and give customers the support they need along the way, including tools and expert assistance. The introduction of Colorado Option plans was a meaningful step forward toward improving choice for residents purchasing their own health insurance—a pillar of our mission."

Connect for Health Colorado will release in-depth Open Enrollment data, including average costs and savings by county, later in March 2023.

Special Enrollment Opportunities and Assistance

Outside of the annual Open Enrollment Period (Nov. 1—Jan. 15), Coloradans can sign up for health insurance if they experience certain qualifying life changes. People can enroll in Health First Colorado (Colorado's Medicaid program) and the Child Health Plan Plus (CHP+) program any time during the year if they qualify.

As a reminder, customers who had a health insurance plan with Bright Health or Oscar in 2022 qualify for a 60-day Special Enrollment Period because those companies did not offer plans for 2023. This 60-day Special Enrollment Period started on Jan. 1 and will continue until March 1, 2023.

Free help is available year-round from enrollment experts—certified Brokers and community-based Assisters— located throughout Colorado. Connect for Health Colorado offers Enrollment Centers to provide help signing up for a health insurance plan in person, virtually or by phone. Contact Connect for Health Colorado at ConnectforHealthCO.com or by calling 855-752-6749 to apply for health insurance during a Special Enrollment Period and to find local enrollment assistance.