New Jersey: QHP enrollment breaks 321K, up 4.5% y/y; you still have until Jan. 31st to #GetCovered!
Tue, 01/17/2023 - 6:07pm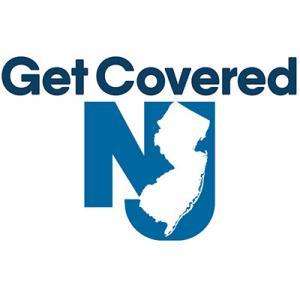 via the New Jersey Dept. of Banking & Insurance:
Residents Urged to Sign up for Health Coverage as Get Covered New Jersey Open Enrollment Deadline Nears 

Total signups over 321K as residents continue to benefit from record savings; Two weeks left to enroll 

TRENTON – New Jersey Department of Banking and Insurance Commissioner Marlene Caride today announced that more than 321,000 New Jersey residents signed up for a 2023 health insurance plan through the state's official health insurance marketplace, Get Covered New Jersey, in the first nine weeks of the Open Enrollment Period that started on November 1, 2022.  

With just two weeks left in the Open Enrollment Period, Commissioner Caride urged residents in need of health coverage to review their options and sign up today. Open Enrollment for 2023 health insurance ends January 31st, 2023 in New Jersey. 

"We are encouraged that residents continue to take advantage of unprecedented levels of financial help available from the State of New Jersey and the federal government," said Commissioner Caride. "There are two weeks left for residents without coverage through an employer or other program to sign up for 2023 health insurance during Open Enrollment. If you need health insurance, we urge you to not wait. Check out your options and sign up now before the upcoming deadline." 

As of January 2nd, 321,257 residents signed up for 2023 health coverage, including 104,710 new or existing consumers who actively selected a plan and 216,547 who were automatically renewed.  

Overall plan selection totals are up 4.5 percent compared to this time last year, when 307,292 residents had signed up for coverage.  

New Jerseyans continue to receive historic levels of financial help and the average amount of financial help for 2023 coverage is $563 per person per month. 

Record levels of financial help remain available to help lower the costs of monthly premiums thanks to passage of the Inflation Reduction Act, which was signed by President Biden in August 2022. This action preserved enhanced financial help made available to consumers by the federal American Rescue Plan Act, which significantly increased the amount of financial help available to consumers and removed the income cap to receive assistance. The law now ensures no one pays more than 8.5 percent of their income for health insurance (based on a benchmark plan) through Get Covered New Jersey. 

The federal savings also allowed New Jersey to increase the amount of state subsidies, called New Jersey Health Plan Savings, available to eligible consumers and to extend the state savings to residents at higher income levels, those with an annual household income of up to 600 percent of the federal poverty level ($81,540 for an individual and $166,500 for a family of four in 2023).  

At Get Covered New Jersey, residents can easily shop for and buy health coverage, and it is the only place to apply for financial help to lower monthly insurance premiums. Nine out of 10 enrollees will qualify for financial help. Due to the substantial savings from the federal government and the State of New Jersey, many individuals will have access to a health plan at a cost of $10 a month or less in 2023.  

The Open Enrollment Period for 2023 coverage at Get Covered New Jersey runs from November 1, 2022 to January 31, 2023. Individuals who enroll by January 31, will start coverage February 1st. Open Enrollment is the only time of year residents can enroll in a plan, unless they have a major life event, such as getting married, moving, having a baby, losing employer-sponsored coverage, or if they meet certain income standards that qualify them for a Special Enrollment Period. 

Established by Governor Phil Murphy and operated by the Department of Banking and Insurance, Get Covered New Jersey provides New Jerseyans with access to quality, affordable health insurance options for themselves and their families. All plans offered through GetCovered.NJ.gov cover preventive services, emergency services, prescription drugs, and prenatal and pediatric care, and more, and no one can be denied coverage due to a pre-existing condition. 

In New Jersey, there remains a requirement to have health coverage. Residents who do not qualify for an exemption from the Shared Responsibility Payment will pay a penalty at tax time.    

Residents can learn more at GetCovered.NJ.gov or:    

Find free local assistance on the Get Covered New Jersey website;   

Browse plans now and find out if they qualify for financial help with the Shop and Compare Tool.
Update: Here's some further details from the actual snapshot report: