Minnesota: Nearly 130,000 Minnesotans Found Comprehensive Coverage for 2023 Through @MNsure
Wed, 01/18/2023 - 4:05pm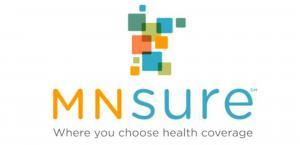 via MNsure, Minnesota's ACA exchange:
Eligible MNsure enrollees will save an average of $6,220 this year

ST. PAUL, Minn.—During MNsure's recent open enrollment period, 129,537 Minnesotans signed up for comprehensive health coverage for 2023. MNsure's tenth open enrollment period ran from November 1, 2022, through January 15, 2023, and was one of the most successful to date for the state's health insurance marketplace.

"This year nearly 130,000 Minnesotans will have important financial protections and the peace of mind that comes with being enrolled in comprehensive health coverage available through MNsure," said MNsure CEO Nate Clark. "MNsure's tenth open enrollment period was a great success for the organization and the Minnesotans we serve. We helped nearly 60% of enrollees access financial help that will lower their health care costs by an average $6,220."

When Minnesotans choose health coverage through MNsure they can access important savings that aren't available anywhere else. This year, 57% of MNsure enrollees will save money thanks to advanced premium tax credits, which act like an instant discount to lower the cost of monthly premiums.

On average, MNsure enrollees will save $6,220 in 2023. In some parts of the state, eligible households will see even larger average annual savings. For example, enrollees in northwestern Minnesota will save over $7,000 and those in southeastern Minnesota will save nearly $10,000 on their health care costs.

Open enrollment by the numbers

Private health plan sign-ups: 129,537
New public program (Medical Assistance and MinnesotaCare) applicants: 29,100
Total accessing health coverage through MNsure: 158,637
Dental plan sign-ups: 29,745
Percentage of households receiving tax credits: 57%
Statewide average annual tax credit by household: $6,220
Hmmmmm...last year, MNsure's post-OEP press release claimed that 134,257 people had selected "private health plans" which you'd normally assume refers to individual/non-group Qualified Health Plans (QHPs) only. However, the official CMS 2022 OEP report put Minnesota's QHP total at 121,322...nearly 13,000 fewer, so I'd take the 129,537 figure above with a grain of salt.
In the past, I think MNsure has been known to lump SHOP (small business) QHP enrollments in with their OEP figures but I could be wrong. They list standalone dental plans separately, so that's not it. They also just posted their January enrollment dashboard report, which puts QHPs at 122,255 as of 12/31/22, so the 129.5K figure isn't unreasonable. I'll double-check to make sure about this.
Opportunities to get covered outside of open enrollment

Minnesotans who don't have health insurance and missed the recent January 15, 2023, enrollment deadline may still have opportunities to get covered.

Minnesotans who qualify can enroll in no- or low-cost coverage through a public program – Medical Assistance or MinnesotaCare – any time of year.

Members of federally recognized tribes can enroll through MNsure any time of year, including outside of the annual open enrollment period.

Minnesotans who experience a qualifying life event like getting married, having a baby, or losing job-based coverage may be eligible to shop for coverage through MNsure.