Minnesota: @MNsure reports final 2022 OEP record 134.3K QHP enrollees; up 10% y/y
Wed, 01/19/2022 - 11:49am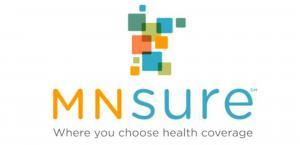 Expanded Cost Savings Fuel Record Health Insurance Sign-Ups Through MNsure

Over 134,000 Minnesotans found coverage through Minnesota's health insurance marketplace during open enrollment period

ST. PAUL, Minn.—A record number of Minnesotans signed up for private health insurance plans during MNsure's recent open enrollment period. 134,257 Minnesotans signed up for 2022 health insurance coverage through the state's health insurance marketplace between November 1, 2021, and January 15, 2022. The record number of sign-ups is 14,988 more than in the previous year's open enrollment period and represents a 10% increase.
I'd proceed with caution about this figure, however. The official CMS Open Enrollment Periord report seems to always come in a few thousand lower than MNsure's official QHP tallies. Last year, for instance, the CMS report put Minnesota at 112,804, around 6,400 fewer than MNsure's 119,269 total.
Assuming a similar discrepancy this year, I'd guess CMS will have Minnesota at around 124,000, which would still be an impressive figure. For the moment, however, 134,257 is the total on record.
"When we talk about record sign-ups for MNsure, what we're really talking about is more Minnesotans who are able to access coverage that's critical for their health and wellbeing," said MNsure CEO Nate Clark. "Over 134,000 Minnesotans were able to find health insurance through MNsure that covers essential benefits including doctor's visits, emergency services, vaccinations and so much more."

Minnesotans see cost savings across the state

The record number of private health plan sign-ups was fueled by expanded access to cost savings made possible by the federal American Rescue Plan (ARP) COVID Relief package, which expanded eligibility for cost savings to more Minnesotans.

Over 58% of those who purchased health insurance through MNsure are receiving advanced premium tax credits (APTC), which lower the monthly cost of insurance premiums. The average tax credit per household is $6,089 a year.

"More Minnesotans than ever before are eligible for tax credits available only through MNsure. Those credits work like an instant discount on monthly health insurance bills," said Clark. "On average, eligible Minnesotans are saving over six thousand dollars a year on their health insurance, which can make a big difference for a family's budget."

Across the state, yearly APTC averages for households were:

Southeast Minnesota: $8,881
Northeast Minnesota: $7,357
Southwest Minnesota: $7,779
Twin Cities Metro: $4,783
Northwest Minnesota: $7,071

Open enrollment by the numbers

Private health plan sign-ups: 134,257
Public program (MinnesotaCare and Medical Assistance) applicants: 32,445
Total accessing health coverage: 166,702
Dental plan sign-ups: 29,220

Percentage of households receiving tax credits: 58.6%
Average yearly tax credit by household: $6,088.74

There are still opportunities to get covered

The recent open enrollment deadline did not apply to Minnesotans who qualify for coverage through MinnesotaCare or Medical Assistance, or members of federally recognized tribes, who can enroll through MNsure any time of year, including outside of the annual open enrollment period.

Minnesotans who experience a qualifying life event (such as marriage, birth or adoption of a child, or a move) may also be eligible to shop for coverage.