HealthCare.Gov announces nearly 11.5M QHP selections to date so far; up 18% year over year. #GetCovered TODAY! (updated)
Tue, 12/27/2022 - 4:30pm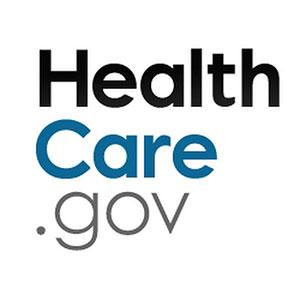 Breaking, via the Centers for Medicare & Medicaid Services:
HealthCare.gov Sign Ups Outpace Previous Years At Key Milestone

The Biden-Harris Administration announced today that Affordable Care Act (ACA) Marketplace enrollment continues to outpace previous years, with nearly 11.5 million people selecting a health plan nationwide as of December 15, 2022 – a key milestone marking the deadline for coverage starting January 1, 2023. About 1.8 million more people have signed up for health insurance, or an 18% increase, from this time last year. 
NOTE: See below for important clarification.
"Unprecedented investments lead to unprecedented results. Under President Biden's leadership, we have strengthened the Affordable Care Act Marketplace with continued record affordability, robust competition, and historic outreach efforts – and today's enrollment numbers reflect that," said HHS Secretary Xavier Becerra. "Thanks to the Inflation Reduction Act, four out of five customers will be able to find a plan for $10 or less. As we head into the new year, there is no greater gift than the peace of mind that comes with having high-quality, affordable health care. There is still time to sign up until January 15 – visit HealthCare.gov today."

"This year, we're so pleased to see so many new enrollees on Healthcare.gov, taking advantage of expanded financial assistance and new eligibility to purchase affordable, comprehensive health care coverage that they can use to help keep them and their families healthy," said CMS Administrator Chiquita Brooks-LaSure. "We look forward to a strong final month of Open Enrollment and encourage everyone who needs quality health insurance to visit HealthCare.gov and CuidadoDeSalud.gov to view plan options by January 15." 

The Biden-Harris Administration has made expanding access to health insurance and lowering health care costs for America's families a top priority, and under their leadership, the national uninsured rate reached an all-time low earlier this year. 

The Biden-Harris Administration encourages all families to visit HealthCare.gov and check out the health care coverage options and savings available to them. This year, thanks to the Inflation Reduction Act, more people will continue to receive enhanced tax credits to buy quality, affordable health insurance. Four out of five HealthCare.gov enrollees will be able to find a plan for $10 or less after tax credits. People with coverage through HealthCare.gov are encouraged to return and shop to see if another plan better meets their needs at a lower cost.

Individuals will also benefit from a highly competitive Marketplace. Ninety-two percent of HealthCare.gov enrollees will have access to options from three or more insurance companies when they shop for plans. The Biden-Harris Administration has also made it easier for consumers to compare and select plans by creating standardized plans that offer many of the same benefits at the same cost. 

The HealthCare.gov Marketplace Open Enrollment remains open until January 15, 2023. People who do not currently have health insurance or are already in a Marketplace plan can go to HealthCare.gov to submit or update their applications until January 15, 2023 for coverage beginning February 1, 2023. 

The next snapshot of national plan selections, including state-based Marketplaces, will be released January 11, 2023.
The press release only includes a rough QHP selection number for HealthCare.Gov. If I go with 11.48 million as "nearly 11.5 million," that means that I've confirmed over 16.25 million total QHP + BHP enrollments so far nationally. If the 18% increase ends up being accurate when the dust settles on every state at the end of January, the grand total would be ~17.1 million QHPs nationally, plus another ~1.1 million BHP enrollments in MN/NY, for a potential grand total as high as 18.2 million.
My guess is that it'll actually end up being somewhere between 17.5 - 18.0 million, however (again, including BHP enrollees); the state-based exchanges have been lagging behind the federal exchange so far this year (a reversal of the trend in prior years). That's difficult to be certain of, however, due to the different dates used in reporting both new enrollments, active-renewals and auto-renewals across the various exchanges.
UPDATE: Thanks to Andrew Sprung for catching something confusing about the wording of this press release. The headline says that HC.gov enrollment is up year over year, which is true...but the opening sentence refers to "ACA Marketplace enrollment" (which includes both HC.gov as well as the 18 state-based exchanges) being up to "nearly 11.5 million" nationally.

It then says that "1.8 million more people" have enrolled since the same point last year, representing an 18% increase.

According to the 2022 OEP Public Use File, as of 12/18/21, HC.gov had 9.73 million QHP selections, while the SBMs had nearly 4.1 million QHP selections. Combined, that's 13.8 million.

"Nearly 11.5 million" is 18% higher than 9.73 million (11.48M to be more accurate), so both the 11.5M and 18% figures do seem to refer to HC.gov enrollment only. Since I've also confirmed ~3.6 million QHP selections via the SBMs, that's ~15.1 million QHPs, plus the additional ~1.2M BHPs.

The "1.8 million more" figure appears to also refer to HC.gov only, since 11.48M - 9.73M = 1.75 million. This would only include the SBMs if they end up being virtually even with last year's enrollment so far.
UPDATE 12/30/22: The White House confirms that the 11.5M figure only includes HC.gov states, not the other 18 SBM-based states:
From November 1st to December 15th, nearly 11.5 million Americans signed up for insurance on HealthCare.gov—about 1.8 million more people, an 18 percent increase, over the same period last year. That's an all-time record, with enrollment still open and not counting people who have signed up for coverage through their state marketplaces. Gains like these helped us drive down the uninsured rate to eight percent earlier this year, its lowest level in history.