Florida: RED ALERT: Oscar Health bailing mid-Open Enrollment UPDATE x3: And like that...they're no longer listed.
Sun, 12/11/2022 - 10:04pm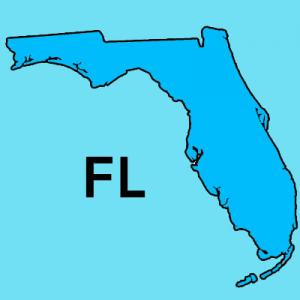 Oh, wow.
Back in October, I noted that Bright HealthCare, which had announced a significant expansion of service area coverage just a year earlier, was pulling a complete 180 and pulling out of the entire ACA individual health insurance market starting in 2023:
...With this announcement, in addition to the previously announced market exits, Bright HealthCare will not offer Individual and Family health plans in Alabama, Arizona, Colorado, Florida, Georgia, Nebraska, North Carolina, Texas, and Tennessee after 2022(1), or Medicare Advantage plans outside of California and Florida. This focused footprint reduces Bright Health's overall regulated capital need and is expected to release excess regulated capital of approximately $250 million upon settlement of all medical liabilities and approval from state regulators.

Bright HealthCare will continue to meet its obligations and service impacted members for the remainder of plan year 2022 and will work to support all impacted members in the move to new plans during the upcoming annual and open enrollment periods so that they do not experience any interruption in their coverage.
Only a few days later I learned from Texas-based insurance broker Jenny Chumbley Hogue that Friday Health Plans, another recently-created startup health insurer, was also making a significant last-minute withdrawal just ahead of the 2023 Open Enrollment Period, if not quite as dramatic:
TX Marketplace Rumor Mill: Friday Health Plans is OUT for 2023. @LouiseNorris @charles_gaba @bjdickmayhew

— Jenny Chumbley Hogue (@kgmom219) October 12, 2022

And its confirmed. Email received from Friday. Buckle up folks! Individual OEP in Texas is going to be a bumpy ride! https://t.co/AMNJ4rPyr3

— Jenny Chumbley Hogue (@kgmom219) October 12, 2022
In response, I made an off-hand comment on Twitter...
The key to being a successful player in the health insurance market is to NOT have a short, cutesy name like Oscar, Bright or Friday.

For all the griping I keep doing over names like "Anthem Blue Cross Blue Shield of the Pacific Northwest," that seems to be the way to survive. https://t.co/U9AeOUxf3X

— Charles Gaba (Had a blue check pre-11/07/22) (@charles_gaba) October 12, 2022
While I was being tongue in cheek, today it looks like I was more on point than I had intended...also via Ms. Chumbley Hogue:
BREAKING from Florida. @LouiseNorris @charles_gaba @jgmcglamery

— Jenny Chumbley Hogue (@kgmom219) December 10, 2022
YIKES. For this announcement to come out on a Saturday night (!) in the middle of the Open Enrollment Period (!!) and for the cut-off point to be just 3 days before the December 15th deadline for January coverage (!!!) is a massive red flag. State regulators are usually pretty good about seeing warning signs about carriers having financial issues and addressing them before Open Enrollment launches, so it sounds like there's something particularly ugly going on with Oscar Insurance Co of Florida's situation.
The good news, such as it is, is that this is limited to Florida only (at least for the moment). Also, Florida has one of the most competitive ACA exchange markets in the country, with 14 other carriers offering coverage throughout the state (although not every carrier offers plans in every county). I also don't know how many enrollees this will impact, since Florida keeps market share data hidden as a trade secret, but I'd imagine it's at least five figures and possibly six.
In any event, I would strongly urge Florida residents to enroll in a plan offered by one of the other individual market carriers on the ACA exchange.
UPDATE: Good grief: This is another email directly from Oscar itself to Florida-based brokers which sell their policies:
New member initiation pause in Florida

Today, Oscar announced that it is no longer accepting new membership in the state of Florida, beginning December 13 at midnight.

We're committed to building a great business that continues to provide innovative, affordable coverage for many years to come. To do that, we need to grow responsibly so that we can ensure our members receive the same level of care and service that we hold ourselves accountable for providing.

We've had a lot of demand in this strong Open Enrollment. So, we have had to look at ways to keep our overall membership at a level that is in line with our financial expectations. By no longer accepting new members in Florida, we are ensuring our stability for the members who have already chosen us. We encourage you to continue to enroll new members into Oscar plans until the deadline of December 13 at midnight. 

All renewing Oscar members and new Oscar members that have already been enrolled for 2023 coverage can keep their current plan by simply paying their bill for January 2023.

If you are currently working with a client and considering selecting Oscar as their new insurance carrier, feel free to call our Broker Support Team to discuss.

Oscar isn't going anywhere and we are committed to making healthcare accessible and affordable for our members. We look forward to working with you and serving your clients in the upcoming year. 

Thank you for your continued partnership.
You read that correctly: They can't handle the volume of enrollees they already have so they're cutting off new enrollment...but also want brokers to keep pushing enrollees to sign up until the moment they don't let any more through the door.
And this on top of the original announcement being made on a Saturday night in the middle of the Open Enrollment Period just a few days before the December enrollment deadline. Can you say "red flags galore?"
UPDATE x2: Welp. It's been officially and publicly confirmed by Oscar Health...just 12 hours before the cut-off happens (h/t Leslie Small):
Oscar Health, Inc. to Limit Additional Growth in Florida in Light of Strong Open Enrollment

12/12/2022

NEW YORK--(BUSINESS WIRE)-- Oscar Health, Inc. ("Oscar") (NYSE: OSCR), the first health insurance company built on a full stack technology platform, announced that based on strong Open Enrollment performance to date, it will temporarily stop accepting new members in the state of Florida, beginning December 13 at 12:00 a.m. EST. Individuals seeking Oscar coverage in Florida can continue to enroll without limitation until that time.

Current Oscar members in Florida who are seeking plan renewal for 2023 will not be impacted. They can renew their plan for 2023 throughout the remainder of Open Enrollment through the exchange or their broker. Any new Oscar member in Florida that has enrolled in Oscar for 2023 prior to December 13 at 12:00 a.m. EST will not be impacted. Oscar remains steadfast in the Florida market and intends to continue to provide coverage throughout 2023 and beyond.
As for why this is happening, here's the company's official story:
As disclosed in Oscar's Q3 2022 Form 10-Q, the company proactively engaged regulators, as a result of the changing market dynamics following market exits by certain carriers, regarding options to manage its membership growth. Prior to Open Enrollment, the company requested that regulators limit its membership growth in Florida so that total membership across all markets would be within its previously announced target range of 1M members, +/-10%. This limit will allow the company's projected membership not to exceed the company's targets for 2023 and maintain its strong financial position.
The "following market exits by certain carriers" comment is almost certainly referring to Bright Healthcare's bailing on every ACA exchange market, which is leading to a flood of "Bright refugees" moving to Oscar instead, precisely as David Anderson speculated about this morning before the press release came out:
Enrollment in the last several days of the January 1st deadline period (right now) tends to be healthier and younger and cheaper.  Usually that would be a good thing.  However, it also means that these enrollees generate massive risk adjustment payable obligations.  For some insurers, that is fine.  However, OSCAR has a strategy that leans heavily into paying out massive risk adjustment, so if they pick up an even healthier cohort than the rest of their book of business, their incremental risk adjustment pay-outs are higher.  Now if some of those incrementally really health late enrollees go elsewhere, OSCAR's risk profile gets a little closer to the state average and their pay-out obligations likely decrease.

Pulling back a step, I wonder if some of this is a second order result of Bright blowing up?  If I am estimating the automatic re-enrollment crosswalks correctly, OSCAR is getting a whole lot of the healthier than average membership from Bright in SE Florida (Miami-Dade, Broward, Palm Beach Counties etc).
Sure enough, here's the Florida counties where Oscar offers plans in 2023 (along with the carrier offering the benchmark Silver plan for each...Oscar offers the benchmark plan in only one of them). Broward, Miami-Dade and Palm Beach are all among them:
Update x3 12/13/22: I've checked several of the counties listed above on HealthCare.Gov and sure enough, Oscar is now missing.