District of Columbia: Good News! PEO Registration Act pulled from agenda after all
Fri, 12/09/2022 - 5:08pm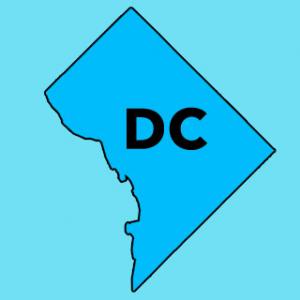 A few weeks ago I wrote about a bill pending in the District of Columbia Council, of all legislative bodies, which, had it passed, would have seriously undermined ACA protections for thousands of DC residents with employer-based healthcare coverage, as well as potentially setting precedent for similar bills in other states:
Yes, that's right: This is an attempt to bypass ACA rules for an industry which employs over 4 million people nationally (I don't know how many in DC specifically).
A professional employer organization (PEO) is an organization that enters into a joint-employment relationship with an employer by leasing employees to the employer, thereby allowing the PEO to share and manage many employee-related responsibilities and liabilities. This allows employers to outsource their human resource functions, such as employee benefits, compensation and payroll administration, workers' compensation, and employment taxes.

PEOs typically serve as a professional employer of their clients' employees. The client company reports its wages under the PEO's federal employer identification number (FEIN), and employee liability shifts to the PEO. Employers gain economies of scale by having more benefits options, sometimes at lower rates.
Here's an explainer from the DC Health Benefit Exchange Authority of the dangers this would pose to both employees and small businesses in the DC jurisdiction:
The draft for markup of B24-0305 eliminates vital ACA health insurance consumer protections and overrides laws that protect employers and their workers. HBX raised these concerns in 2020 when this bill was introduced as B23-0885 and HBX testified at the March 2022 hearing in opposition to B24-0305. The Executive provided amendments to B24-0305 that were unanimously agreed to by HBX, DISB, and DOES. The markup draft does not include HBX amendments.

The draft as written, B24-0305 exempts PEOs from the District's ACA protections. If B24-0305 becomes law, District small businesses and their workers will lose ACA and District consumer protections.

ELIMINATES ACA PROTECTIONS FOR DISTRICT RESIDENTS AND SMALL BUSINESSES:

Language in the bill that does this: Section 4(b) A fully insured health benefit plan offered to a covered employee of a PEO shall be considered a large group plan subject to District laws. (emphasis added)

By treating coverage through PEOs as a "large group plan," the bill exempts PEOs from all the ACA protections that apply to small businesses and their workers. Under federal law, PEOs must comply with the ACA protections for small businesses. Under current DC law, PEOs must comply with the ACA protections for small businesses. Section 4(b) exempts PEOs from federal and DC ACA protections for small businesses.

PEOs would not have to comply with ACA consumer protections like coverage for essential health benefits (EHB), non-discrimination in premiums, and pre-existing condition protections. For example, requirements to cover maternity and other essential health benefits would not apply. PEOs could discriminate by charging women higher premiums, charging micro size businesses higher premiums, charging businesses in certain industries higher premiums, and charging older people higher premiums – all without limit. Without current protections, PEOs could engage in redlining. PEOs could cherry pick the healthiest businesses and people to cover, while leaving older and sicker people in DC Health Link. This would put the current successful small group market at risk of collapse and leave people and small businesses in the District without health insurance.

UNDERMINES DISTRICT LAWS THAT PROTECT CONSUMERS:

Language in the bill that does this: Section 4(b).

District policymakers have a history of enacting laws that protect DC's residents and businesses to ensure a stable and competitive health insurance marketplace. This bill directly undermines those protections by exempting PEO coverage from these essential protections. Examples of such actions include:

in 2014 creating one big marketplace to ensure transparency and price competition,
in 2019 prohibiting stop-loss insurance from destabilizing the insured market,
in 2019 stopping proliferation of bare-bones plans and junk insurance to protect the District's market from damaging Trump Administration federal regulations.
At the time, the bill was sponsored by Health Committee Chair Vincent Gray, Christina Henderson and Charles Allen.
Well, today I'm happy to report that it appears the bill has been scrapped, at least for the current session:
THANK YOU to councilmembers @charlesallen, @BrianneKNadeau, @marycheh and @CMCHenderson for protecting the health of DC residents and preventing discriminatory health insurance policies in the District! @dchealthlink

— AHA Greater Wash (@HeartOfGWR) November 22, 2022
The bill was pulled from last Monday's markup. My understanding is that the bill is no longer up for consideration this session...It is our understanding based on our conversations that both CM Allen and Henderson were prepared to vote no on the bill.
I'll keep an eye out to see if this bill gets slipped into the 2023-2024 session as well, but for the moment it looks like it's dead.