Maryland: Get more free help enrolling in private health plans in December
Thu, 12/01/2022 - 8:43am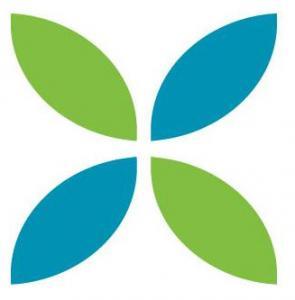 via Maryland Health Connection:
Set a Goal: Enroll Statewide Events Dec. 3-15 Feature Extended Hours

BALTIMORE (Nov. 29, 2022) — Maryland Health Connection will have trained experts to help Marylanders understand their options and enroll in a health plan for 2023 at upcoming statewide events. Shoppers can take advantage of free assistance at a local Set a Goal: Enroll event. Help is also available virtually or by phone with weekend and extended hours.

Last year, the average Maryland Health Connection customer buying private health insurance saved $289 a month on their monthly premium. Many Marylanders ages 18-34 can get special discounts for 2023 health plans — on top of other savings available through Maryland Health Connection.

"We are pleased that our navigators, who are so knowledgeable and helpful, are providing extra help in December to help Marylanders choose and enroll in a private health plan for the new year," said Michele Eberle, executive director of the Maryland Health Benefit Exchange.

To be covered starting Jan. 1, Marylanders must enroll by Dec. 31, 2022. Open enrollment runs through Jan. 15, 2023. Coverage starts Feb. 1 for enrollments Jan. 1-15.

New this year, Marylanders can get free help enrolling in a private health plan in 30 minutes or less from an authorized broker by filling out a form here. The website also features Flora, a chatbot, and a live chat. Consumers may enroll online here, through the free "Enroll MHC" mobile app, or by calling 1-855-642-8572. Help is available in more than 200 languages. Deaf and hard of hearing use Relay.

Open enrollment period is for private health and dental plans only. Those who qualify for Medicaid may enroll any time of year.

Anne Arundel, Baltimore City, Baltimore, Carroll, Frederick and Howard:

HealthCare Access Maryland (HCAM) 410-500-4710 or toll free 855-288-3667
Saturday. Dec. 10, 9 a.m.-1 p.m. DoubleTree Pikesville
Extended Call Hours:
Tuesdays and Thursdays throughout December 8:30 a.m.-6 p.m.
Saturday, Dec. 3 9 a.m.-1 p.m.
Saturday, Dec. 17 9 a.m.-1 p.m.

Allegany, Garrett and Washington

Area Health Education Center (AHEC) West 888-202-0212
Saturday. Dec. 10
10:30 a.m.-4:30 p.m.
Washington County Library
Saturday. Dec. 17 9 a.m.-4 p.m.
The Possibility Shop

Somerset, Wicomico and Worcester

Lower Shore Health Insurance Assistance Program 855-445-5540
Friday. Dec.16
4-7:30 p.m.
Somerset County Health Department
Saturday, Dec. 17
9 a.m.-2 p.m.
Lower Shore American Job Center and Berlin Health Center

Prince George's

Prince George's Health Connect
301-927-4500
Friday. Dec. 16 5-10 p.m. Saturday. Dec. 17 noon-10 p.m. Sunday. Dec. 18 noon-6 p.m.
All events at Regal Movie Theater at Laurel Towne Center

Montgomery

Montgomery County Health Connection 240-777-1815
Extended hours for virtual help:
Wednesday, Dec. 7
8 a.m.-7 p.m.
Tuesday, Dec. 13 8 a.m.-7 p.m.

Cecil, Caroline, Dorchester, Harford, Kent, Talbot, and Queen Anne's

Seedco 866-492-6057
Saturday, Dec.10
10:30 a.m.-2:30 p.m. Abingdon Public Library
Or call with questions or to schedule an appointment.

Charles, Calvert, St. Mary's

Seedco South 855-339-3007
Friday Dec. 9
3-8 p.m.
Navigators at St. Charles Town Center Mall for information and resources
Saturday, Dec.10
10 a.m.-2 p.m.
Seedco office in Waldorf
Or call with questions or to schedule an appointment.