Colorado: 2023 enrollment up 14% over last year; 78% getting financial help
Thu, 12/01/2022 - 9:01am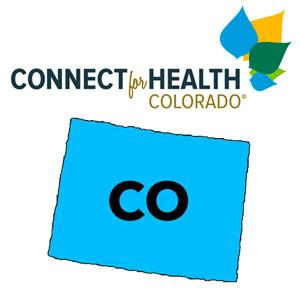 via Connect for Health Colorado:
DENVER— Since November 1, more than 57,500 people have used Connect for Health Colorado's marketplace to enroll in a health insurance plan. That's 7,000 enrollments ahead of the same time period last year. Approximately 78 percent of those who have enrolled so far are qualifying for financial help that reduces the cost of plans.

Connect for Health Colorado's Chief Executive Officer, Kevin Patterson, released the following statement:

"I'm so pleased that people are getting covered early in the enrollment period and that we're continuing to see enrollment growth year over year. That tells me that our marketplace is giving people the options they're looking for, at prices that are within their budget. For those who are waiting to sign up, I urge that you make an appointment with an enrollment specialist and enroll by December 15 to begin the new year with peace of mind."

Important Dates

Coloradans shopping for health insurance through Connect for Health Colorado should pay attention to two important dates to secure coverage that begins January 1, 2023:

Dec. 1— Connect for Health Colorado will automatically renew plans for eligible customers on Dec. 1, 2022. Current customers should review their renewal plan details in their online account to make sure it still meets their needs and budget in 2022.

Dec. 15— Customers who are not eligible for auto-renewal, customers who wish to change their plan after their renewal, and any Coloradans seeking health insurance starting Jan. 1 must complete enrollment by Dec. 15, 2022.

While Connect for Health Colorado remains open through Jan. 15, people who sign up between Dec. 16 and Jan. 15 will receive a Feb. 1 start date for their 2023 health insurance plan, leaving them potentially without insurance for the month of January.

Coloradans can enroll by creating an account or scheduling a free appointment with an insurance expert. People who need assistance enrolling can find help by visiting https://connectforhealthco.com/we-can-help/.