HealthCare.Gov announces 40% increase in new enrollments; actual report out next week
Fri, 11/18/2022 - 2:39pm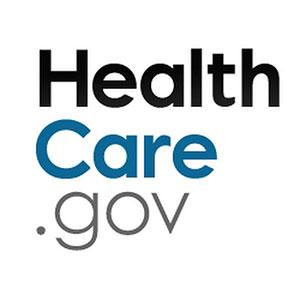 via the Health & Human Services Dept. (via email, no link yet):
Biden-Harris Administration Announces Nearly 40% Increase in New Sign-Ups on HealthCare.Gov

Today, during his remarks on lowering costs for American families, President Biden announced that the number of new enrollees who have signed up for high-quality, affordable health insurance on HealthCare.Gov is up almost 40% compared to the same time last year. U.S. Department of Health and Human Services (HHS) Secretary Xavier Becerra released the following statement on today's Open Enrollment announcement:

"We are off to a strong start - and we will not rest until we can connect everyone possible to health care coverage this enrollment season. The Biden-Harris Administration has taken historic action to expand access to health care, and ensure everyone can have the peace of mind that comes with being insured. With four out of five people eligible for coverage at $10 or less, do not miss your opportunity to sign up for high-quality, affordable health care. We urge everyone to visit HealthCare.gov and find the coverage that meets your needs."

The Biden-Harris Administration has made expanding access to health insurance and lowering health care costs for America's families a top priority, and under their leadership, the national uninsured rate reached an all-time low earlier this year. The Administration urges everyone to check out the high-quality, affordable health care options and savings available to them at HealthCare.Gov. Marketplace Open Enrollment runs from November 1, 2022, to January 15, 2023. Anyone who enrolls by midnight December 15, 2022 can get full-year coverage that starts January 1, 2023.

HHS will release the first formal report on Open Enrollment data next Tuesday, November 22.
Hmmm...it's unusual for the HHS Dept. (via CMS) to wait this long to release an Open Enrollment report. In prior years they posted them every week or at least every two weeks. In this case they're waiting until we're three weeks into the Open Enrollment Period, which I'm obviously not happy about.
In any event, "new enrollees up almost 40% compared to the same time last year" presumably refers to the first two weeks or so. Last year the Week 2 HC.gov Snapshot Report was also released on Nov. 18th and included enrollments through Nov. 13th. I assume the "40% higher" in today's announcement also runs through Nov. 13th, although it fell on a Sunday instead of a Saturday this year.
Assuming that's the case, there were 286,905 new HC.gov enrollees as of 11/13/21. If I take that "40% higher" literally, it should mean around 400,000 new enrollees as of 11/13/22.
The press release doesn't mention renewing enrollees, which were 1,337,444 as of 11/13/21 last year; assuming a similar number have actively re-enrolled this year, that should mean perhaps 1.74 million people enrolled for 2023 coverage as of the beginning of this week.
For what it's worth, during the full 2022 Open Enrollment Period, there were 3,066,360 new enrollees, so if the 40% increase were to stay consistent for the full 2023 OEP (admittedly unlikely) it would mean over 1.2 million new enrollees signing up, potentially bringing total enrollment up to as many as 15.7 million people. Again, this is highly speculative, of course.