Voters in 6 states to GOP: Keep your gov't hands off my reproductive rights
Wed, 11/16/2022 - 1:06pm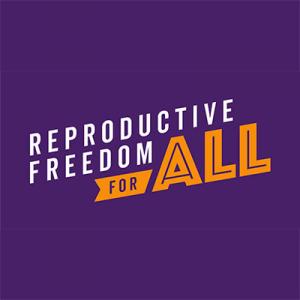 I didn't write about the Kansas abortion ban amendment vote back in August, but I should have:
Voters in Kansas rejected a proposed state constitutional amendment Tuesday that would have said there was no right to an abortion in the state, according to The Associated Press.

Kansas was the first state to vote on abortion rights since the U.S. Supreme Court handed down its ruling in Dobbs v. Jackson's Women's Health Organization.

President Joe Biden hailed Tuesday's vote and called on Congress to pass a law to restore nationwide abortion rights that were provided by Roe.

"This vote makes clear what we know: the majority of Americans agree that women should have access to abortion and should have the right to make their own health care decisions," Biden said in a statement.
The statewide abortion ban ballot proposal, in a fairly solidly red state, ended up failing by a massive 18 points, with 544,000 voting against it and only 378,00 in favor of it.
This ended up being a precursor of last week's midterm election, where voters in five other states--including two other red states, Kentucky and Montana--either baked abortion rights into their state constitutions or rejected attempts to make the voluntary medical procedure illegal. Via CNN:
Voters in key states on Tuesday made their support for abortion rights clear, affirming a months-long push by Democrats to act on a number of ballot measures in the wake of the Supreme Court's decision overturning Roe v. Wade.

Several states moved to enshrine abortion protections in their constitutions and others rejected proposals to limit abortion access or criminalize doctors in some cases. Democratic lawmakers and organizers cast the midterm elections as a referendum on Republican efforts to limit women's choices, and the notable electoral reaction could serve as a warning sign for future GOP efforts to restrict the procedure at the state-level.
Specifically:
Constitutional Right to Reproductive Freedom: The State Constitution would be amended to protect a person's reproductive freedom "in their most intimate decisions," including the right to abortion and contraceptives.

(76% of votes reported)
Kentucky Constitutional Amendment 2 Election Results: No Right to Abortion

An amendment would state there is no right to abortion, or any requirement to fund abortion, in the State Constitution.
Michigan Proposal 3 Election Results: Constitutional Right to Reproductive Freedom

The proposal would create a state constitutional right to reproductive freedom, including decisions "about all matters relating to pregnancy," such as abortion and contraception.
Montana Legislative Referendum 131 Election Results: Born-Alive Infants Regulation

The measure would enact a law making any infant "born alive" at any gestational age a legal person, a protection that already exists under a federal law passed 20 years ago. It would criminalize health care providers who do not make every effort to save the life of an infant "born during an attempted abortion" or after labor or C-section. Doctors say they are concerned that the law will limit palliative care for infants who are born but will not survive.
Vermont Proposal 5 Election Results: Constitutional Right to Reproductive Autonomy

The proposal would create a constitutional right to personal reproductive autonomy.