California: @CoveredCA launches ad campaign to encourage Californians to sign up for quality health insurance
Tue, 11/15/2022 - 11:53am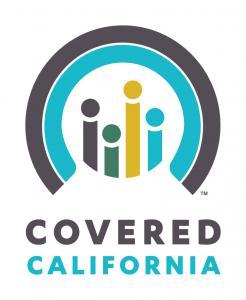 La versión en español de este Comunicado puede ser descargada en este enlace

SACRAMENTO, Calif. — Covered California launched its new television advertising campaign on Monday, to promote enrollment and encourage the uninsured throughout the state to sign up for quality health insurance. The multi-language campaign builds on the successful theme of "This Way to Health Insurance," which has helped Covered California enroll a record-high 1.7 million people.

"Covered California is reaching out to our state's diverse population to make sure all Californians know about the increased and expanded financial help that is available to help bring the cost of quality coverage within reach," said Jessica Altman, executive director of Covered California. "We want to make sure people know that Covered California is here to help them get and pay for quality, brand-name health insurance."

What you need to know:

The television and radio campaign began on Monday, Nov. 14 and will air statewide throughout open enrollment. The ads stress the importance of staying healthy, and how Covered California can help people access the health care services they need if they get sick or injured. They follow Covered California's ads for digital, social, print and search that began on Nov. 1.

Among the new television ads airing this year are those titled "For You," that were directed by Michelle Pak of the Where the Buffalo Roam production house in Oakland. Pak is a first generation Asian-American and creating a set of informative stories in native languages was important to her, because as a child she saw how much her mother relied on information that was translated from English to Korean.

In addition to the new ads, Covered California is leveraging a strategic mix of existing television assets, previously directed by Academy-award winning director Errol Morris, and director Luis Peña, who has won numerous awards for his work with iconic brands like Apple, Got Milk? and many others.

The television ads are part of Covered California's $109 million investment in marketing, sales and outreach and they can be seen here:

"California is a diverse state, and this campaign was developed from the ground up to reflect the culture, values and language preferences of the people we are trying to reach," said Colleen Stevens, Covered California's Director of Marketing.  "The consumer-first approach will help us deliver the message that affordable health insurance is available for them and their families."

Covered California's 10th Open Enrollment

Covered California's 10th open-enrollment period is the time of year when eligible Californians can sign up for health insurance, and the increased financial help now available through the Inflation Reduction Act can lower costs for most. Open enrollment lasts until Jan. 31, 2023, but the deadline to get coverage for all of 2023 is Dec. 31.

While, a record-high 1.7 million people are enrolled in Covered California, many people remain uninsured. An estimated 1 million Californians do not have health insurance and are eligible to get covered at low-cost or no-cost through Covered California or Medi-Cal.

Right now, 90 percent of Covered California's enrollees qualify for financial help, and two-thirds of Covered California's consumers are eligible for comprehensive health insurance coverage at a cost of $10 or less per month.

Signing up for Coverage is Easy

Consumers can discover their options by visiting CoveredCA.com, where they can easily find out if they qualify for financial help and see the coverage options in their area. All they need to do is enter their household income, ZIP code, household size and the number of people who need coverage and their ages into the calculator on Covered California's homepage.

In addition, those interested in learning more about their coverage options can also:

Get free and confidential assistance over the phone, in a variety of languages, from a certified enroller.

Call Covered California at (800) 300-1506.