Pennsylvania: New Law Protects Pennsylvanians by Extending Significant Health Coverage Savings through 2025
Tue, 08/16/2022 - 5:05pm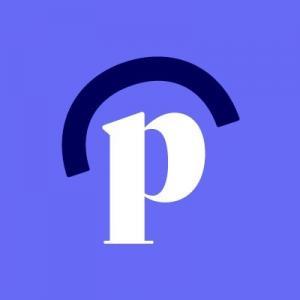 via Pennie, Pennsylvania's ACA exchange:
Pennsylvanians can access these savings and enroll in 2022 coverage at pennie.com if they are experiencing a qualifying life event, Pennie's Open Enrollment begins November 1st and runs until January 15th for 2023 coverage.   

Harrisburg, PA – August 16, 2022 –  

The Inflation Reduction Act (IRA) passed earlier this month by Congress and signed into law today by President Biden, will save hundreds of thousands of Pennsylvanians from experiencing increases in what they pay for their health coverage through Pennie next year.  The IRA extends the enhancements to Affordable Care Act (ACA) premium subsidies originally created by the American Rescue Plan (ARP) which were set to expire at the end of the year.  Thanks to this new law, Pennsylvanians will be able to receive these enhanced subsidies through 2025.   

At the completion of Pennie's most recent Open Enrollment, nearly 375,000 Pennsylvanians had signed up for coverage, with 90 percent qualifying for monthly premium subsidies worth $500 on average.  If not for the IRA, Pennie customers would see their subsidies decrease next year by an estimated 20 percent, or by more than $1,200 a year on average. 

"The continuation of these subsidies means more Pennsylvanians will be able to afford coverage through Pennie next year.  It means Pennsylvanians won't be forced to choose between accepting a wage increase and losing subsidy eligibility. And it means low-income Pennsylvanians who lose Medical Assistance at the end of the Public Health Emergency will be able to afford and access low-cost, and in some cases no-cost, plans through Pennie," noted Pennie Executive Director Zachary W. Sherman. "We are thrilled these subsidies were included in the IRA and are grateful to Governor Wolf, Senator Casey and other members of the congressional delegation for their support and continued pursuit of affordable and accessible health coverage for Pennsylvanians."  

Pennsylvanians can access these enhanced savings and 2022 health coverage through Pennie right now if they experience a Qualifying Life Event.  In addition, uninsured Pennsylvanians and those considering their health coverage options for 2023 can sign-up during Pennie's annual Open Enrollment Period which begins November 1st and runs through January 15th.  

"The expanded ARP subsidies played a critical role in ensuring affordable coverage for Pennsylvanians and in keeping Pennsylvania's uninsured rate at an all-time low," said Acting Insurance Commissioner Michael Humphreys. "The determination and perseverance of the federal government to fight for expanded healthcare protections is more than appreciated and will go a long way in maintaining and expanding Pennsylvanians coverage gains." 

Customers can visit pennie.com to preview their savings and coverage options, apply, and enroll in one easy location.  Pennie Customer Service and local, Pennie-Certified Pros can help customers every step of the way.