Michigan: Well smack my ass and call me Judy! Is an SBM on the horizon?
Fri, 06/10/2022 - 4:27pm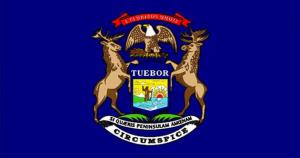 It's particularly embarrassing for me to not have had this development on my radar seeing how I'm a life-long Michigander who also personally knows at least two of the state legislators onboard. Regardless, this is pretty exciting news from a healthcare policy wonk perspective:
The Michigan Legislature is considering joining the 18 other states that have established state-run health insurance marketplaces through HB 6112. Having an exchange run by the state instead of the federal government, supporters of the bill say, will save Michiganders money by leaving the "rigid and inflexible" federal market for a Michigan-tailored market that can be more responsive and potentially lower premiums. The bill is still in the early days of the legislative process, awaiting a vote from the House Health Policy Committee.
Legislation is heard in Michigan House committee on moving to a state-based insurance exchange

The Michigan House Health Policy Committee recently heard a bill on May 26th that would replace the federal, private individual and small group marketplaces with a state-based health insurance exchange. 
OK, in my defense, I was in Washington DC that week, so...
House Bill 6112 would create the nonprofit MIHealth Marketplace and the MIHealth Marketplace board, which aims to give Michigan more flexibility and control over the marketplace. The bill is intended to meet Michigan-specific needs and to save taxpayer dollars on the state exchange.

The bill was introduced by Rep. Mark Tisdel (R-Rochester Hills) on May 18th and follows 18 different states who currently have state-based exchanges. This was the first time the bill was heard since introduced and referred to the House Health Policy Committee.
It's particularly noteworthy that not only is a Republican legislator the primary sponsor of the bill (Mark Tisdel), but so are 4 of the other 7 cosponsors (John Roth, Bradley Slagh, Jim Lilly and Gary Howell)...along with three Democratic state Representatives (Jim Ellison, Sara Cambensy and Kevin Hertel).
In other words, this is a genuinely bipartisan bil to improve the Affordable Care Act...and it follows in the footsteps of last year's Mandatory Silver Loading law easily passing in Texas and last week's Medicaid Expansion bill passing the state Senate in North Carolina.
Gee, it's almost as if, twelve years later, Republican legislatures have finally accepted that the Affordable Care Act is here to stay, so they might as well try to make it better instead of doing everything they can to sabotage it!
In any event:
If passed, the Senate Majority Leader and the Speaker of the House would create a joint committee to study the transition from a federally-facilitated exchange to a state exchange. The committee would be required to report their findings and recommendations for changes to the original bill by Jan. 1st, 2024. 
OK, so this isn't gonna happen anytime soon. The earliest such a state-based marketplace (SBM) could actually go live would be November 2024. This is promising news regardless, however.
The MIHealth Marketplace Board would consist of 5 governor-appointed members with consent of the Senate, 1 contribution from the majority leader, and 1 contribution from the Speaker of the House. Their job would be to set up a nonprofit to operate this state-based exchange. 
I should also make sure to thank a friend of mine, who also happens to be the former director of the Nevada ACA exchange, for bringing this to my attention:
"This House Bill 6112 offers Michigan an opportunity to take advantage and reassert a traditional role in overseeing a health insurance market by establishing a state-based marketplace and giving a foundation to your goals to provide more affordable options to low and middle income residents," said Heather Korbulic, Senior Policy and Strategy Lead at Get Insured and former lead of the Nevada state-based marketplace.
Here's the full text of the bill itself, and here's the actual MI House Health Committee hearing.