California: @CoveredCA issues final OEP report: 1.78M QHPs, up 9.3% y/y
Wed, 02/23/2022 - 4:34pm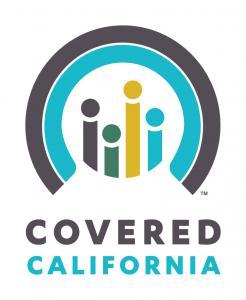 Hmmmm...a few weeks ago I posted a press release from Covered California which seemed to indicate that total 2022 Open Enrollment Period (OEP) plan selections had broken 1.8 million people.
Today I was directed to Covered CA's official 2022 OEP Executive Summary report, and it turns out the final numbers were a bit lower than that...but still record-breaking and impressive:
AMERICAN RESCUE PLAN LEADS TO HISTORIC OPEN ENROLLMENT

Total enrollment in California exceeded 1.77 million, the highest ever by the close of open enrollment

Both the Federally-Facilitated Exchange (FFE) and Covered California have seen recordsetting enrollment since the pandemic.

Like Covered California, by the end of the 2022 Open Enrollment Period, HealthCare.gov enrollment was 17% higher than the previous high from 2016 – the last Open Enrollment Period in which the FFE used robust marketing and outreach strategies.

CONSUMER ACTING EARLY TO GET COVERED

Net plan selections in 2022 are 9% higher than in 2021 and 16% higher than in 2020, driven especially by strong renewals.

With the help from the American Rescue Plan (ARP) Special Enrollment Period, 2022 continued a surge of renewals who had signed up in the prior year special enrollment period and did not have to wait to get covered.

Thanks to this earlier take-up, we believe fewer consumers were left seeking coverage as new sign-ups by the time of the 2022 Open Enrollment Period.
I should note that I've confirmed that the original total did surpass 1.8 million slightly, but was knocked down a bit due to last-minute data cleanup, cancellations, etc. This is actually pretty common in every state each year, it's just a question of what date you compile the data on and how much time has passed since the official OEP end. It's actually possible that the official federal CMS final OEP report will list CA with the higher 1.8M figure.
TRENDS FOR SIGN-UPS – AGE

The age make-up of Covered California enrollees has remained fairly consistent during the pandemic and through the roll-out of the American Rescue Plan.

TRENDS FOR SIGN-UPS – INCOME

The increase in sign-ups has been most pronounced in the incomes at 200% of the Federal Poverty Level (FPL) and above (which is $25,760 for a single person).

In particular, enrollment more than doubled for those above 400% of FPL (which is $51,520 for a single person). This group, previously affected by the "FPL cliff," comprised 10% of total enrollment in 2022, compared to 5% in 2021.

TRENDS FOR SIGN-UPS – METAL TIER

In 2022, consumers opted for more comprehensive coverage.

As a share of all enrollments, Silver was chosen more in 2022 (up by 3 percentage points), while Bronze enrollment decreased.

The shift to richer coverage was pronounced among new sign-ups [not shown]: the share of new consumers selecting Bronze fell 8 percentage points (from 34% in 2021 to 26% in 2022).

2022 PLAN SELECTIONS AND PREMIUMS BY INCOME

Even though enrollees chose more generous coverage benefits, the average net premiums paid decreased across all income groups under the American Rescue Plan.

The lowest income consumers (individuals at 138% FPL to 150% FPL, or $17,775 to $19,320 for a single person) paid roughly half as much, paying $53 in 2022, compared to $96 in 2021.

In dollar terms, the 400% FPL group saw reductions averaging $172 per member per month.

TRENDS FOR SIGN-UPS - ISSUER

The top two issuers (Kaiser and Blue Shield) continue to grow their market share: 65% in 2022 vs 63% in 2021 vs 61% in 2020.

TRENDS FOR SIGN-UPS - RACE/ETHNICITY

Enrollment increased among all racial and ethnic groups compared to 2021.

Compared to enrollment levels in 2020, the increases have been most pronounced in the African American and Latino communities, with 2022 enrollment 33 percent and 18 percent higher than 2020, respectively.

TRENDS FOR SIGN-UPS - LANGUAGE

Consumers with a language preference for English has grown from 83 percent to 85 percent of all plan selections since 2020