New York: @NYStateofHealth extends final 2022 OEP deadline thru end of Public Health Emergency
Fri, 02/18/2022 - 6:03pm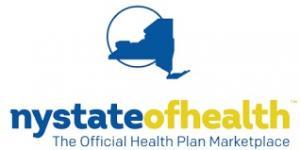 Last month I noted that a press release from New York State of Health (NY's ACA exchange) was kind of oddly worded:
...several paragraphs later, you get this:

...Extending the Open Enrollment Period for QHP's aligns with the coverage rules for public programs also administered through NY State of Health. New Yorkers need to enroll by January 15 for coverage starting February 1 and by February 15 for coverage starting March 1.

In other words, they've bumped out the final deadline by another 2 weeks, through 2/15. Why this isn't mentioned until 5 paragraphs in, I have no idea, but whatever.
At the time, I assumed that they had extended their 2022 Open Enrollment Period deadline through February 15th, as I didn't see any other press releases clarifying things.
Well, it turns out they did extend it, but not through any specific date:
FOR IMMEDIATE RELEASE: January 14, 2022

NEW YORK STATE OF HEALTH HAS EXTENDED OPEN ENROLLMENT NEW YORK CITY ENCOURAGES NEW YORKERS TO "GET COVERED" WITH DAY OF ACTION ON JANUARY 19

NEW YORK—In collaboration with the Mayor's Public Engagement Unit (PEU), NYC Department of Health and Mental Hygiene, MetroPlus Health Plan, and community-based partners, the City will be hosting a Day of Action on Wednesday, January 19 to raise awareness about an important update to the New York State of Health Open Enrollment Period. The New York State of Health extended the Open Enrollment Period without an end date, in alignment with the federal public health emergency. This unprecedented Open Enrollment Period, spanning the nearly 2 years pandemic, will now continue in light of the ongoing COVID-19 public health emergency.
Obviously we're well past the "day of action" but what this means is that NY's Open Enrollment Period won't end until the federal Public Health Emergency (PHE) officially ends. Currently it's scheduled to end on April 16th, 2022 but of course it's possible that HHS Secretary Xavier Becerra will bump it out further.
In any event, that PHE extension also explains this press release which was posted by NY State of Health the other day:
NY State of Health Partners with Communities Across NYC and Long Island to Help Get New Yorkers Covered and if Eligible, Vaccinated

Nearly 99% of NY State of Health Enrollees Qualify for Free or Low-Cost Insurance That Covers Important Benefits, Like Doctor Visits, Mental Health Services, Prescriptions, and More

Certified Enrollment Assistors On-site Answering Questions About Health Coverage Through NY State of Health at COVID-19 Vaccination Clinics

ALBANY, N.Y. (February 17, 2022) – NY State of Health, the State's official health plan Marketplace, today announced that NY State of Health Certified Enrollment Assistors will be available throughout February and March at several COVID-19 vaccination clinics held in fire houses and churches across NYC and Long Island. These clinics will be established in areas where vaccination rates are low, and the uninsured rate is higher than other parts of the state, especially in communities of color. Working with trusted community leaders has helped the NY State Department of Health reach these communities of color and in need.

Certified Enrollment Assistors will be on-site at these vaccination clinics providing free enrollment help for quality, affordable health coverage. Consumers must enroll in a health plan through NY State of Health by March 15, 2022 for coverage starting April 1, 2022.

"Getting vaccinated and boosted and enrolling in quality health coverage are among the best ways to protect yourself and your family against COVID-19," said NY State of Health Executive Director Danielle Holahan. "NY State of Health is partnering with fire departments and churches to establish vaccine clinics with enrollment assistors on site to make it easier for New Yorkers to take care of both at the same time."

Currently, more than 10 events are scheduled in February and March. All vaccinations are free, and the vast majority of NY State of Health enrollees qualify for free or low-cost coverage. No health insurance or appointments are required. Details on participating fire departments and churches are included here.

The Open Enrollment Period for 2022 Qualified Health Plans (QHPs) will remain open for the duration of the federal public health emergency, declared in March 2020 at the onset of the COVID-19 pandemic. Enrollment in the Essential Plan, Medicaid and Child Health Plus is open all year.

This Open Enrollment Period, more people than ever qualify for financial assistance for health insurance. The American Rescue Plan has made it possible for more New Yorkers, including higher income individuals and families, to become eligible for increased federal tax credits, lowering the cost of premiums for 2022 health plans.

All health plans offered through NY State of Health cover preventive care, such as routine doctor visits and screenings, at no additional cost. For more information about Marketplace health plans and enrolling in coverage, visit: nystateofhealth.ny.gov.