Update: New Mexico Senate ALSO unanimously passes Easy Enrollment #TaxTimeSEP bill!
Thu, 02/10/2022 - 5:46pm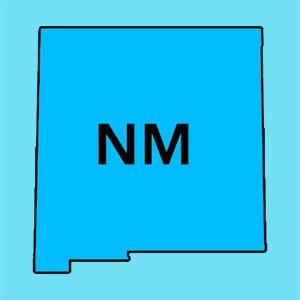 via the Los Alamos Daily Post:
New Mexico Easy Healthcare Enrollment Bill Passes House With Unanimous Support

SANTA FE — HB 95, which would make it easier for New Mexicans to enroll in health insurance, passed the House floor with a unanimous vote Wednesday.

The bill would give New Mexico taxpayers the option to consent to the transfer of their information to the Human Services Department or to the New Mexico Health Insurance Exchange, to help them enroll in health insurance and other programs for which they might qualify.

"All New Mexicans deserve access to quality health care for themselves and their families," Rep. Thomson said. "More than 23,000 uninsured New Mexicans will now gain easy access to the affordable health care that they deserve."

This legislation was sponsored by Representatives Elizabeth "Liz" Thomson (D-Albuquerque) and Christine Chandler (D-Los Alamos), Senators Elizabeth "Liz" Stefanics (D-Cerrillos) and Brenda McKenna (D-Corrales).
Yes, that's right: This is basically identical to similar laws recently passed in Maryland, Colorado and Massachusetts, although New Mexico's wouldn't go into effect until next year. Via the Albuquerque Journal:
More than half of those 200,000 uninsured New Mexicans are eligible for no-cost or low-cost plans on New Mexico's Health Insurance Exchange or Medicaid. But they may not know about their current health insurance options for myriad reasons. Language barriers or literacy may stand in the way or a family simply may not have the time to explore their choices. Regardless of the reason, our state needs a better way to reach them.

One innovative tool we need to connect the uninsured with plans that meet their needs is right at our fingertips – a program called Easy Enrollment, as simple as checking a few boxes on your income taxes. It costs the consumer nothing and lowers health care costs for everyone. With Easy Enrollment, consumers can consent to the release of relevant information to the N.M. Health Insurance Exchange or Medicaid, submit their taxes as usual and will then be matched with the coverage they qualify for. Our Legislature can pass Easy Enrollment this upcoming legislative session and we can see it go into effect as soon as the 2023 tax season.

Easy Enrollment can also help ease New Mexicans into new coverage after the pandemic. As a result of the federal public health order, New Mexico has been required to keep people enrolled in Medicaid who would have otherwise rolled off for income or other reasons. When that order expires, likely in 2022, approximately 80,000 New Mexicans will lose their medical coverage and have to re-enroll into different coverage. Many may not be aware of this until they try to use their coverage to get care. Easy Enrollment can help these individuals connect to new coverage options before they fall through the cracks.
In addition to Maryland, Colorado and Massachusetts, both Pennsylvania and Virginia are apparently ramping up their own programs as well:
In 2022, we'll see similar programs implemented in Colorado, Pennsylvania and Virginia. It's a program with bipartisan support from industry and advocates alike.
According to this handout about the bill circulating among New Mexico legislators, here's the impact in Maryland during the first year and what they expect the impact to be in New Mexico, at least initially:
Maryland:

~56,000 tax filers checked the box to request information in the first phase
~3,560 enrolled (75% on Medicaid, and 40% young people)
COVID crisis affected enrollment numbers – Maryland created a special enrollment period
Numbers are likely to be significantly higher in coming years after the pandemic and with all phases in place

New Mexico:

214,000 uninsured in New Mexico
57,000 (27%) eligible for Medicaid or CHIP
56,000 (26%) eligible for discounts on the Exchange
16.5% interest among uninsured in Maryland
Assuming same rate of interest in NM, we can expect at least 35,000 to check the box, and likely more.
At a similar ratio, that would be perhaps 2,200 more New Mexicans who'd actually end up enrolled in either Medicaid/CHIP or a zero/low-cost ACA exchange plan.
These aren't huge numbers, of course, but so what? It doesn't cost the enrollees a dime, it's a nominal administrative cost to the state, and it gets several thousand more people healthcare coverage which is the whole point, after all.
UPDATE:
The Easy Enrollment Act has passed the New Mexico Senate unanimously! It now heads to the Governor's desk for signature. #nmleg

— Colin Baillio (@colinbaillio) February 15, 2022