Colorado: @C4HCO announces 190K QHP selections to date; up 5.8% y/y; #GetCovered TODAY!
Thu, 01/13/2022 - 11:28am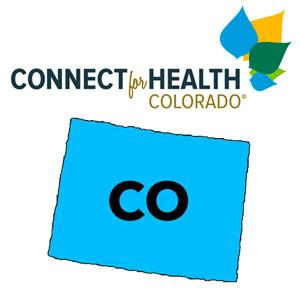 via Connect for Health Colorado:
Colorado's Health Insurance Enrollment Period Ends January 15th

Free Enrollment Help is Available Statewide

DENVER – This Saturday, January 15th, is the last day of Colorado's annual Open Enrollment Period for health insurance. Connect for Health Colorado, the state's official health insurance marketplace, reports that more than 190,000 Coloradans have signed up for a health insurance plan so far.
That means Colorado is already up 5.8% over last year's final total OEP enrollment with 3 days left to go.
"Health insurance is a critical tool for families amid the ongoing pandemic," said Chief Executive Officer Kevin Patterson. "If you don't know where to go to get covered, start with Connect for Health Colorado. We have free enrollment assistance and are here to help you every step of the way. Don't miss this opportunity to enroll."

Enrollment Help is Available

Connect for Health Colorado offers free, virtual and in-person help from certified enrollment experts and at Enrollment Centers located throughout the state. People can also use the Quick Cost & Plan Finder to search for plans based on what matters most, including covered doctors, medications, monthly costs and estimated annual costs.

Outside of the Open Enrollment Period, Coloradans can only sign up for health insurance if they experience a qualifying life event. Residents who qualify for Health First Colorado (Colorado's Medicaid program) or Child Health Plan Plus (CHP+) can enroll any time during the year.