Colorado: @C4HCO announces 185K QHP selections to date; up 3% y/y; #GetCovered TODAY!
Tue, 01/04/2022 - 2:21pm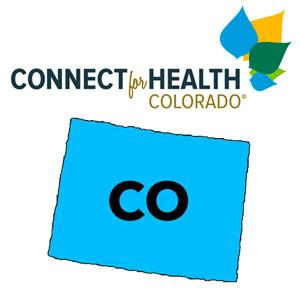 via Connect for Health Colorado:
Connect for Health Colorado Reports More Than 185,000 Health Insurance Sign Ups So Far

January 15 is the deadline to enroll for 2022 coverage

DENVER – As of January 1st, more than 185,000 Coloradans have signed up for a health insurance plan through Connect for Health Colorado during the annual enrollment period. This is an eight percent increase over the same time frame last year and exceeds last year's end of Open Enrollment total of 179,661 sign ups.
That means Colorado is already up 3% over last year's final total OEP enrollment with 11 days left to go.
But there is still time to enroll. With the January 15, 2022 enrollment deadline approaching, Coloradans have less than two weeks left to choose a plan for coverage that will start February 1st.

More residents can find health insurance savings through Connect for Health Colorado for their 2022 coverage thanks to the American Rescue Plan Act passed early this year. For the first time, health insurance savings are available to many individuals and families who were previously ineligible because of their income; two out of three customers who applied for financial help in 2021 but didn't qualify could receive financial help in 2022.

"The remarkable number of enrollments so far tells me that Coloradans are taking advantage of the expert help available and finding plans that are affordable," said Chief Executive Officer Kevin Patterson. "If costs were a barrier to getting covered in the past, I urge you to contact Connect for Health Colorado. It's not too late to enroll and our experts are here to help start-to-finish with the application process."

Enrollment Help is Available

Connect for Health Colorado offers free, virtual and in-person help from certified enrollment experts and at Enrollment Centers located throughout the state. Many enrollment assistance sites are hosting events ahead of the January 15th deadline. People can also use the Quick Cost & Plan Finder to search for plans based on what matters most, including covered doctors, medications, monthly costs and estimated annual costs.