Kentucky: Oh yeah...kynect is back...half way, anyway...
Thu, 11/12/2020 - 6:13pm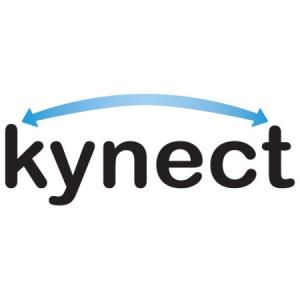 Way back in October 2013, when the first ACA Open Enrollment Period (OEP) launched, there were infamously massive technical problems with the federal exchange (HealthCare.Gov) as well as some of the state-based exchanges (such as those in Massachusetts, Maryland, Oregon, Nevada and Hawaii).
Over the next few years, some of those exchange websites were replaced with brand-new ones (MA & MD). Some of the states scrapped theirs altogether and moved onto the mothership at HC.gov (OR, HI & NV, although Nevada has since split back off onto their own exchange again, and seems to have gotten it right this time).
And then there's Kentucky. Kentucky's ACA exchange, known as "knyect", was unique for several reasons. It was the only red state exchange to launch in time for the first OEP (Idaho would launch their own exchange the following year). It was one of the few exchanges which worked pretty much flawlessly right out of the gate. It won rave reviews and all sorts of marketing awards from the organizations which track such things; kynect was beloved by Kentuckians...even Kentuckians who had no clue that it was actually part of "Obamacare", which they supposedly hated. 
And, sadly, it's the only state-based exchange to date which has been shut down not because of any techical, logistical or budgetary reasons, but purely out of spite.
Following through on a campaign pledge, Gov. Matt Bevin has notified federal authorities he plans to dismantle kynect, Kentucky's health insurance exchange created as part of the Affordable Care Act.

In a Dec. 30 letter to Sylvia Burwell, secretary of the U.S. Department of Health and Human Services, Bevin said he plans to wind down the state health exchange and transition Kentuckians to the federal site, healthcare.gov, to shop for insurance under the law also known as Obamacare.

...But the move is sure to disappoint some health consumer advocates who had urged Bevin to keep the site, praised for its accessibility and ease of use. The advocates have said it helped hundreds of thousands of Kentuckians sign up for health coverage.
That's right: Republican Governor Matt Bevin campaigned on pulling the plug on the kynect exchange for pretty much no reason other than the fact that it had been set up by his Democratic predecessor, Steve Beshear (using a provision of a law passed and signed exclusively by Democrats). It didn't save the state any money, and in fact likely ended up costing the state more in administrative transition expenses, but that didn't matter; Bevin wanted it gone, so it was gone.
Then, in 2019, Matt Bevin was defeated for re-election...by none other than Steve Beshear's son, Andy Beshear. And sure enough...
Guaranteeing Coverage for People with Pre-Existing Conditions

Six years ago, Kentucky said we're taking charge of healthcare reform and that's what we did, creating the Kynect program, one of the most successful in the country. Matt Bevin thought that the federal government could do a better job and dismantled Kynect. That was dead wrong, and as governor, I will fix it. When we lead from Kentucky, we succeed. In the first year, expanding health care access injected about $2 billion into our economy and almost half a million Kentuckians got access to the care they needed through the expansion of Medicaid.6 In addition, before the reform, even more Kentuckians –almost 2 million—lived in fear of losing the health insurance they did have. That's because insurance companies could deny coverage to anyone with a pre-existing condition—anything from asthma to hemophilia to pregnancy.
And sure enough, back in October it was made official:
Kentucky governor relaunches kynect with expanded mission

A state-run web portal that signed up hundreds of thousands of people for health coverage before its dismantling was relaunched Monday by Kentucky's governor, who gave it an expanded mission to guide people seeking help from an array of assistance programs.

Retaining its original kynect name, the portal will allow Kentuckians to request health coverage and other support, including job training; foster care and assistance for food; child care, elder care and substance abuse recovery. Military veterans can seek assistance on the site.
In other words, in addition to returning to its mission as Kentucky's ACA exchange, kynect is now going to be a catch-all portal for a variety of public services, which is an excellent idea.
With its comeback, kynect is scheduled to begin enrollment in 2021 for its January 2022 return as a state-based exchange where people can shop for health coverage. In the meantime, it will provide access to the national health benefit exchange. Switching back to a state-run exchange is expected to save Kentuckians about $15 million a year, Andy Beshear said.

Kynect will immediately begin helping Kentuckians sign up for a range of other benefits.
This is an important point to keep in mind: For 2021, Kentucky residents will still be enrolling for ACA policies via the federal exchange HealthCare.Gov; the newly-relaunched kynect site will redirect you to HC.gov if you choose "Qualified Health Plans" and then "Access HealthCare.Gov". It won't be until next fall (the 2022 OEP) that kynect will become fully re-operational again. So it's only been ramped halfway back up again.
The other services being offered, however, appear to be up & running already:
His administration branded the new kynect as a "one-stop shop" to apply for a range of benefits.

The portal looks similar to the original kynect but includes new features and services. Its mobile-friendly format allows people to use smartphones or tablets to apply for benefits. Kentuckians can track the progress of applications. Also, they can snap a photo of documents with a smartphone and upload it if information is requested for an application.