Washington: @WAPlanFinder enrolls 217K so far; urges WA residents to #GetCovered by 12/15 for January coverage
Thu, 12/09/2021 - 1:26pm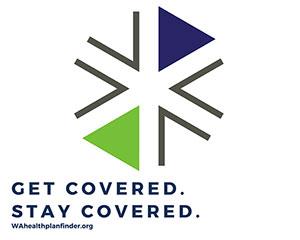 via the Washington HealthPlan Finder:
This open enrollment period has seen a record number of Washingtonians sign up for health care coverage through Washington Healthplanfinder, the state's online health insurance marketplace. Currently, more than 217,000 customers have selected a new plan or reenrolled in their existing coverage for 2022. Individuals seeking coverage that will start on Jan. 1, 2022 have until Dec. 15 to enroll.
This is up slightly from the 212,815 QHPs reported in Washington State as of 11/27 by the Centers for Medicare & Medicaid Services this morning, which makes sense since the 217K figure presumably runs through 12/08.
"The past year revealed how important health care coverage is to people, and the American Rescue Plan Act is bringing more savings to our customers than ever before," says Exchange CEO MacEwan "Now is the best time to get covered and we encourage everyone to do so by Dec. 15 so their coverage can start on Jan. 1."

The American Rescue Plan Act expanded savings to many groups who had not qualified in the past as well as increased savings for many who already qualified. Compared to last year, the number of customers who qualify for monthly premium savings has increased by 8%. Meanwhile, more than 14,000 new customers have found a high a quality plan through Washington Healthplanfinder, and those who for savings will pay on average $125 per month for coverage.

As part of their effort to educate Washingtonians about health care coverage and the new savings available, Washington Healthplanfinder has embarked on a statewide "Adventure Tour." The tour kicked off on Dec. 3 in Moses Lake and will make 10 stops in communities all across the state. At each location, certified assisters are on hand to provide advice on health care coverage and help people sign up for a plan that meets their needs and budget. Many of the Adventure Tour stops are scheduled alongside local events with food and fun to be had. More details about the Adventure Tour can be found here.

In addition to the Adventure Tour, Washington Healthplanfinder offers a wide range of resources to help people navigate their coverage options – including in-person enrollment centers, virtual video or phone assistance, and the WAPlanfinder Mobile App. Anyone requiring help signing up for coverage through Washington Healthplanfinder may contact the Customer Support Center at 1-855-923-4633; TTY: 855-627-9604. They may also contact an Exchange certified Navigator, Broker, or Enrollment center who can answer insurance questions and help with enrollment. Free help from local experts is accessible via the WAPlanfinder Mobile App or by visiting the website.

During open enrollment the Customer Support Center is open and ready to receive calls from 7:30 a.m. – 7:00 p.m. Monday – Friday. The Customer Support Center is closed on weekends and holidays except for extended hours on the following days:

Wednesday, Dec. 15 (last day to enroll for coverage beginning Jan. 1) open 7:30 a.m. – 11:59 p.m.

Saturday, Jan. 15 (last day of open enrollment) open 10:00 a.m. – 2:30 p.m.

Reminders: Enrollment is offered year-round to individuals and families through Washington Apple Health (Medicaid). Customers enrolled in Apple Health will receive a notice of 60 days before the month they enrolled in or renewed their coverage last year.