HealthSherpa enrolls 1.06M thru 3rd week of 2022 Open Enrollment; suggests 2.48M total via HC.gov?
Tue, 11/23/2021 - 10:24pm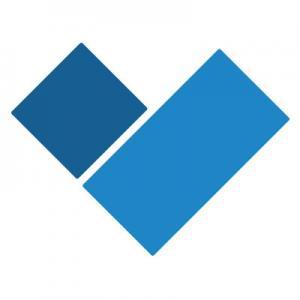 DISCLAIMER: HealthSherpa is one of two Enhanced Direct Enrollment (EDE) ACA brokers which run banner ads on my site. EDEs are basically authorized private, 3rd-party versions of ACA exchange sites which have their back ends integrated directly into the federal exchange (HealthCare.Gov) (W3LL is the other EDE which advertises here).
Having said that, I believe Sherpa is the largest ACA EDE out there, and they're pretty transparent about their enrollment metrics, so until CMS posts their official Weekly Snapshot Enrollment Report (which should happen later this week), Sherpa's updates are pretty good indicators of how things are going overall.
The first week of 2022 Open Enrollment, they reported having enrolled 310,168 people in Qualified Health Plans (QHPs) across the 33 states hosted via HealthCare.Gov (they originally reported 329,935, but adjusted the report to account for the first week actually only being 6 days this year).
This compared to 773,557 QHP selections across all HealthCare.Gov platforms in the first 6 days of OEP 2022, or 2.49x as many as Sherpa's portion of the total.
In their 2nd weekly update, they reported another 376,249 QHPs. This compared to 850,792 via all HC.gov platforms, or 2.26x as many. The cumulative comparison was 1,624,349 total vs. 686,417 via Sherpa, or 2.37x total for the first 13 days.
Today Sherpa released their 3rd weekly update:
Three weeks into Open Enrollment, HealthSherpa has helped more than 1 million people find quality, affordable coverage through the ACA Marketplace. Thanks to the American Rescue Plan subsidy expansions, most enrollees are still finding very affordable coverage, with a median net premium of <$20/month and 1/3 of enrollees choosing fully subsidized plans.

Read on for more detailed insights into the 2022 Open Enrollment Period so far.

Key Enrollment Metrics, 11/1/2021 – 11/20/2021

HealthSherpa policies, 11/1-11/20: 729,142
HealthSherpa lives, 11/1-11/20: 1,063,745
Top States: FL, TX, GA, NC, SC

Percentage claiming a subsidy: 97%
Median Gross Premium: $757.43
Median Net Premium: $18.60
Median Subsidy: $673.00
Percent enrolled in $0 plans: 29.7%
Receiving CSR: 66% overall

Average Applicants Per Policy: 1.46
Sex of primary applicant: 55% female, 45% male
Median age: 49
Primary applicant age distribution:

1% under 21 / 13% 21-29 / 17% 30-39 / 21% 40-49 / 28% 50-59 / 21% 60+
​​​​OK, that's another 377,328 in the 3rd week for Sherpa...virtually identical to the 2nd week (around 1,100 higher, in fact).
I have no idea whether HC.gov as a whole will similarly see a 0.3% week over week uptick, but if it does, that should mean roughly 853,000 more QHPs across all HC.gov platforms from 11/14 - 11/20, or around 2.48 million QHP selections total.
For comparison, last year, HC.gov enrolled a total of 2.38 million people in the first 3 weeks...but a) that included an extra day and b) it also included 3 states which have since split off onto their own ACA exchange platform (Kentucky, Maine & New Mexico). When you adjust for both of those, last year's HC.gov enrollment in the first 20 days would have been roughly 2.22 million people.
2.48 million being reported thru 11/20/21 would be around an 11% year over year increase.