HealthSherpa enrolls 686K thru 2nd week of 2022 Open Enrollment; suggests 1.71 million total via HC.gov?
Tue, 11/16/2021 - 2:37pm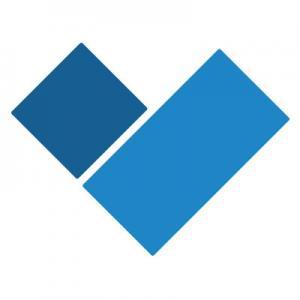 DISCLAIMER: HealthSherpa is one of two Enhanced Direct Enrollment (EDE) ACA brokers which run banner ads on my site. EDEs are basically authorized private, 3rd-party versions of ACA exchange sites which have their back ends integrated directly into the federal exchange (HealthCare.Gov) (W3LL is the other EDE which advertises here).
Having said that, I believe Sherpa is the largest ACA EDE out there, and they're pretty transparent about their enrollment metrics, so until CMS posts their official Weekly Snapshot Enrollment Report (which should happen later this week), Sherpa's updates are pretty good indicators of how things are going overall.
Here's what they said last week about the first week of ACA Open Enrollment in the states hosted by HealthCare.Gov:
The first week of the annual Marketplace Open Enrollment Period is behind us, and we've already helped more than 300,000 people enroll through HealthSherpa. Even more exciting, the American Rescue Plan subsidy expansions continue to impact net premiums – most have found a plan for less than $20/month, with 29% finding coverage with no premium at all.

Key Enrollment Metrics, 11/1/2021 – 11/7/2021

HealthSherpa policies: 228,989
HealthSherpa lives: 329,935
At the time I assumed this would translate into perhaps 1.16 million QHP selections being reported across the entire federal ACA exchange (HealthCare.Gov) for the first week...based on the 2021 Open Enrollment Period ratio. This turned out to be off by a full third...HC.gov only reported 773,557 enrollees total for the first week. So much for that.
Today Sherpa released their 2nd weekly update, so I'm gonna see how that compares against the official CMS HC.gov Week 2 Snapshot report when it comes out:
Key Enrollment Metrics, 11/1/2021 – 11/13/2021

HealthSherpa lives, 11/1-11/6: 310,168
HealthSherpa policies, 11/1-11/13: 472,740
HealthSherpa lives, 11/1-11/13: 686,417
Top States: FL, TX, GA, NC, SC
The first thing to note is that they've adjusted their Week One total down from 330K to 310K to match CMS's insistence on ending their weeks on Saturdays (the reduced Week One total only includes 6 days vs. the 7-day number posted last week).
After this adjustment, they enrolled 21.3% more people in the second (full) week than in the first (partial) week.
If you assume this is representative of HC.gov as a whole, it strongly suggests that the Week Two Snapshot Report will include roughly 936,000 more QHP selections, for a 13-day total of around 1.71 million.
For what it's worth, the 2021 Week 2 Snapshot Report put the grand total at 1.62M via HC.gov...except that included 3 additional states (KE, ME, NM) which have since split off onto their own ACA exchanges. If you remove them, the other 33 states still hosted by HC.gov this year enrolled 1.59 million people in the first 14 days.
In addition, you have to knock that last day off the 2021 OEP total due to this year only inlcuding the first 13 days; that would bring the 2-week 2021 OEP HC.gov total down to around 1.48 million.
In other words, if the 2022 Week Two report comes in at around 1.71M, that'd represent roughly a 15.5% year over year increase when adjusted for the missing states and extra day.
In any event, we'll how accurate using Sherpa's data as a baseline proves to be when the actual report comes out...stay tuned!
Meanwhile, here's some more of Sherpa's stats:
Percentage claiming a subsidy: 97%
Median Gross Premium: $760.65
Median Net Premium: $18.30
Median Subsidy: $678.81
Percent enrolled in $0 plans: 29.5%

Average Applicants Per Policy: 1.45

Sex of primary applicant: 55% female, 45% male

Median age: 47

Primary applicant age distribution: 3% under 21 / 14% 21-29 / 17% 30-39 / 22% 40-49 / 29% 50-59 / 15% 60+
I should also note that I don't believe Sherpa (or W3LL) operate in any of the 18 states which run their own ACA exchanges, and some of those states (especially California, the largest state-based ACA exchange in the country) front-load their autorenewed enrollees anyway, so you can't really try to extrapolate to include them when looking at federal exchange data only on a weekly basis.
UPDATE: Well, changing my "Health Sherpa performance as a predictor" methodology proved to be a lot better for the second week than the first, but it's still not terribly accurate: Actual cumulative HC.gov enrollment ended up being 1.62 million in the first 13 days, making my estimate off by 5%.