Alabama: Approved Avg. 2022 #ACA premiums: +6.7% indy; +4.0% sm. group (updated)
Thu, 08/19/2021 - 1:15pm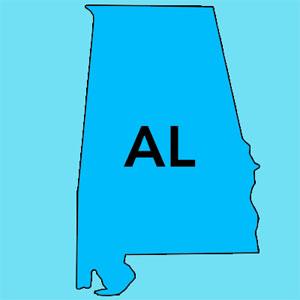 Via the Alabama Insurance Dept:
The Affordable Care Act (ACA) requires that insurers planning to increase plan premiums submit their rates to the Alabama Department of Insurance for review.

The rate review process is designed to improve insurer accountability and transparency. It ensures that experts evaluate whether the proposed rate increases are based on reasonable cost assumptions and solid evidence. The ACA also requires that a summary of rate review justifications and results be accessible to the public in an easily understandable format. The Federal HealthCare.gov Rate Review website is designed to meet that mandate. For more information, see here.

The information is provided in the tables below. Also attached are links to the redacted actuarial memorandum, which support these changes. The rate changes are being proposed and reviewed by the Alabama Department of insurance (ALDOI). As soon as they are final, they may be purchased on the Federal Exchange or through private agents and brokers. The programs will be effective beginning on January 1, 2022.

Proposed Rate Changes for Affordable Care Act Policies In the Individual Market; Changes proposed to be effective January 1, 2022
Unfortunately, the linked documents are still redacted and thus don't include the enrollment numbers for either BCBS or Bright (UnitedHealthcare is new to the Alabama market so there's nothing to base a rate change on). Furthermore, the press release says nothing about the small group market...and the SERFF database is useless on that front as well, since everything is redacted.
As a result, I can only make an educated guess as to the enrollment numbers for the individual market (Bright's SERFF filing provides the number of policies, but not covered lives), and I can't even do that for the small group market.
In any event, BCBSAL is raising premiums 7.2% on average next year, while Bright Insurance, which jacked up rates a whopping 25% in 2021 is reversing themselves in 2022 with a 15.6% average reduction. The weighted average increase, assuming my enrollment estimates are close, should be around 6.6%.
UPDATE 10/21/21: I've reestimated the enrollment numbers for both BCBS and Bright based on the hard policyholder numbers of each, which I was able to dig up in the SERFF database. Assuming 1.6 covered lives per individual market policy, Alabama's total indy market should be around 226.5K people, which also means a slightly higher average rate hike (6.7% vs. 6.6%). I've also confirmed that the requested rates for each carrier have been approved: